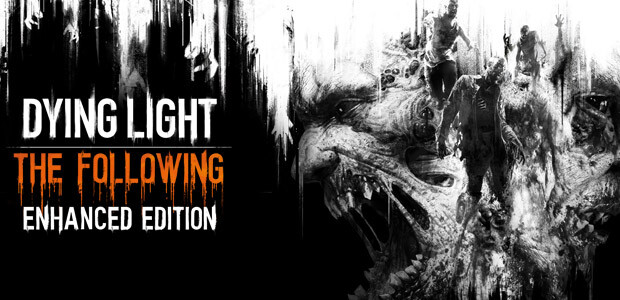 2. Play Now: Dying Light Enhanced Edition
Dying Light is an action survival game in a first-person perspective, that incorporates clean and accurate melee action with flawless parkour movement. The game is set in a vast and dangerous open world. During the day, you roam an urban environment devastated by a mysterious epidemic, scavenging for supplies and crafting weapons to help you defeat the hordes.
Contains: Dying Light Game Enhanced, Dying Light: The Following, Season Pass and Be the Zombie mode. » More on Dying Light Enhanced Edition
Any Questions? Here you go!
How do I get both Dying Light games?
Click the "Redeem your voucher now" button next to Dying Light 2 on this page! You will be redirected to the cart, allowing you to checkout using the voucher code provided by ASUS.
Once you have processed the checkout with us both Dying Light 2 and Dying Light Enhanced Edition will be available in your Gamesplanet account.
When will I get the Steam activation key for Dying Light 2?
Dying Light 2 is still to be released. The game will remain in status "pre-ordered" in your Gamesplanet account. As soon as Steam activation keys are made available, you'll be notified automatically. Rest assured, you'll have your Steam activation key on time prior to release.
I own Dying Light Enhanced, how can I gift it to a friend of mine?
Worry not, we have you covered. Dying Light Enhanced Edition is made available immediately after you succesfully redeemed your promotional voucher with us. Pick up the Steam activation key from your Gamesplanet account and forward it to your friend.
I do have another question!
We're here to help! Send us an email to help@gamesplanet.com - To ease the process please let us know the email address you registered with us, share your order ID or send us the voucher code you got from ASUS. Thanks!