August 30, 2018 – CraigB

GP Team
Aggressors: Ancient Rome - Now Available!
Conquer the ancient world as the 4x strategy game Aggressors: Ancient Rome from Slitherine Ltd. is now available. The game is blends history with deep gameplay as you build and manage your empire with trade, diplomacy, cultural development and more. Pick from one of the 20 factions and lead your civilization to victory. Take a look at the brand new launch trailer too!
Features
Rich historical flavor
A lot of time and many sleepless nights were put into historical research in an attempt to give a real historical feeling to the game. The game's systems are tailored towards a faithful representation of history.
A world which feels alive
Twenty factions, from migrating barbarian tribes to advanced empires which interact with each other through an extremely detailed diplomatic system. Make use of more than ten available diplomatic agreements, including the possibility of forming Federations and Confederations as well as affecting nations and provinces in your Sphere of Influence.
Real strategic decisions
Experience the incredibly deep combat system, with each unit having its abilities and traits, and terrain truly affecting the war outcome in a meaningful way. Army morale and the supply system are crucial and need to be taken into account. You will need all your guile and strategic mastery to triumph on the battlefield.
Detailed political & economical representation
Rule your empire by managing its internal politics and developing its economy. Establish trade routes to reap wealth, ensure the loyalty of your citizens, manage demography, technological research, internal reforms, laws… the tools at your disposal are endless and seamlessly integrated with each other. Citizens react to the current situation and they can move to other places when they are not happy.
Customize your own world
You have complete freedom: you can decide to start with an advanced nation surrounded by newer civilizations, or you can decide to start as a young tribe, ready to take on an older and decadent empire… or you can decide to completely randomize the map and play in a randomly generated world. The choice is yours!
Easy to learn
Aggressors is very easy to learn thanks to the extremely clear tutorial and tool tips. Dive in the game gradually and explore all the options available to you.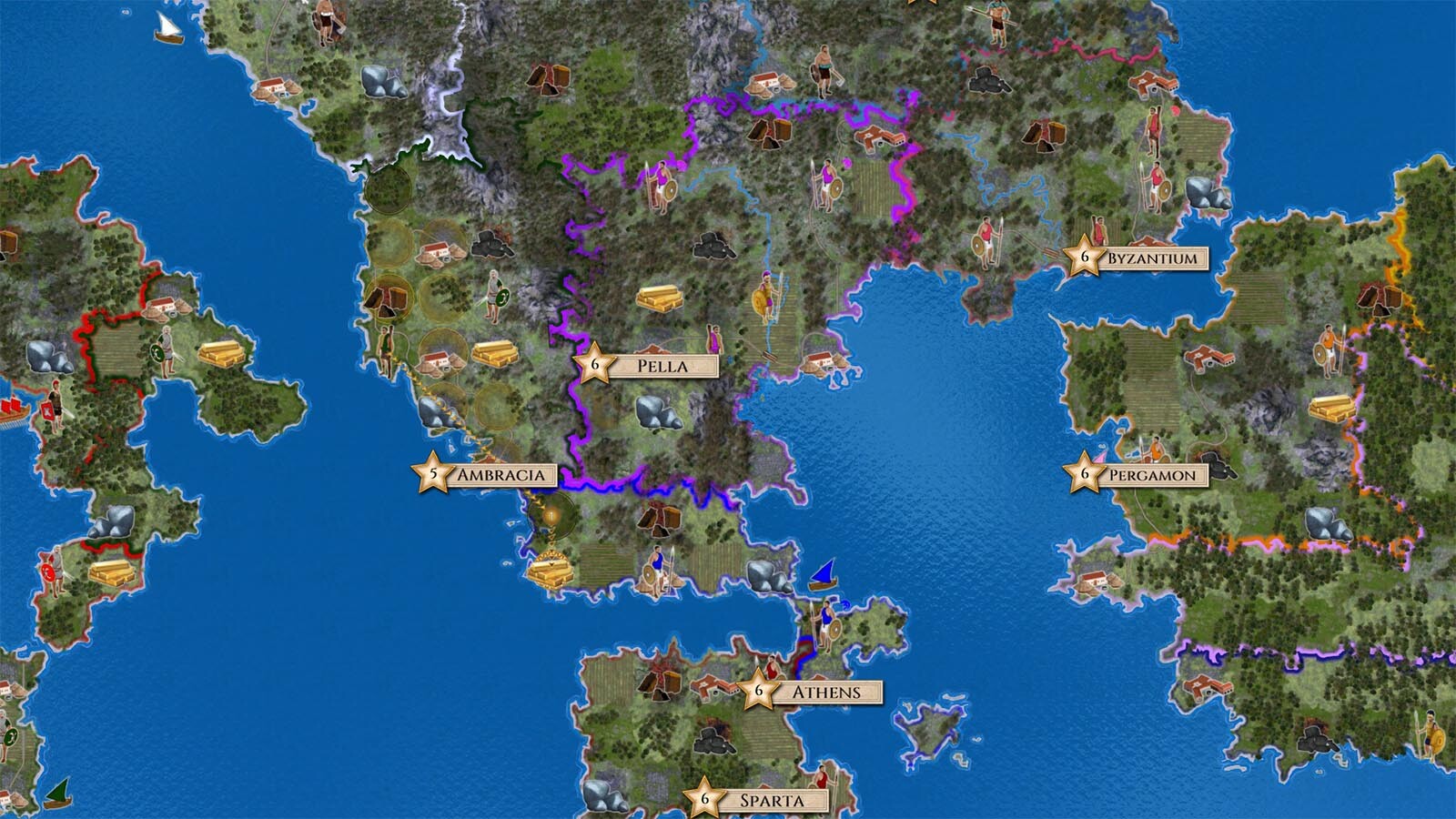 Aggressors: Ancient Rome is now available to purchase, grab it today for 10% off!