October 05, 2017 – CraigB

GP Team
Assassin's Creed Origins: 19 Minutes of New 4k Gameplay Footage
Side Quests in Assassin's Creed Origins are more dynamic, allowing the player to take on new challenges while exploring the vast wonders of Egypt.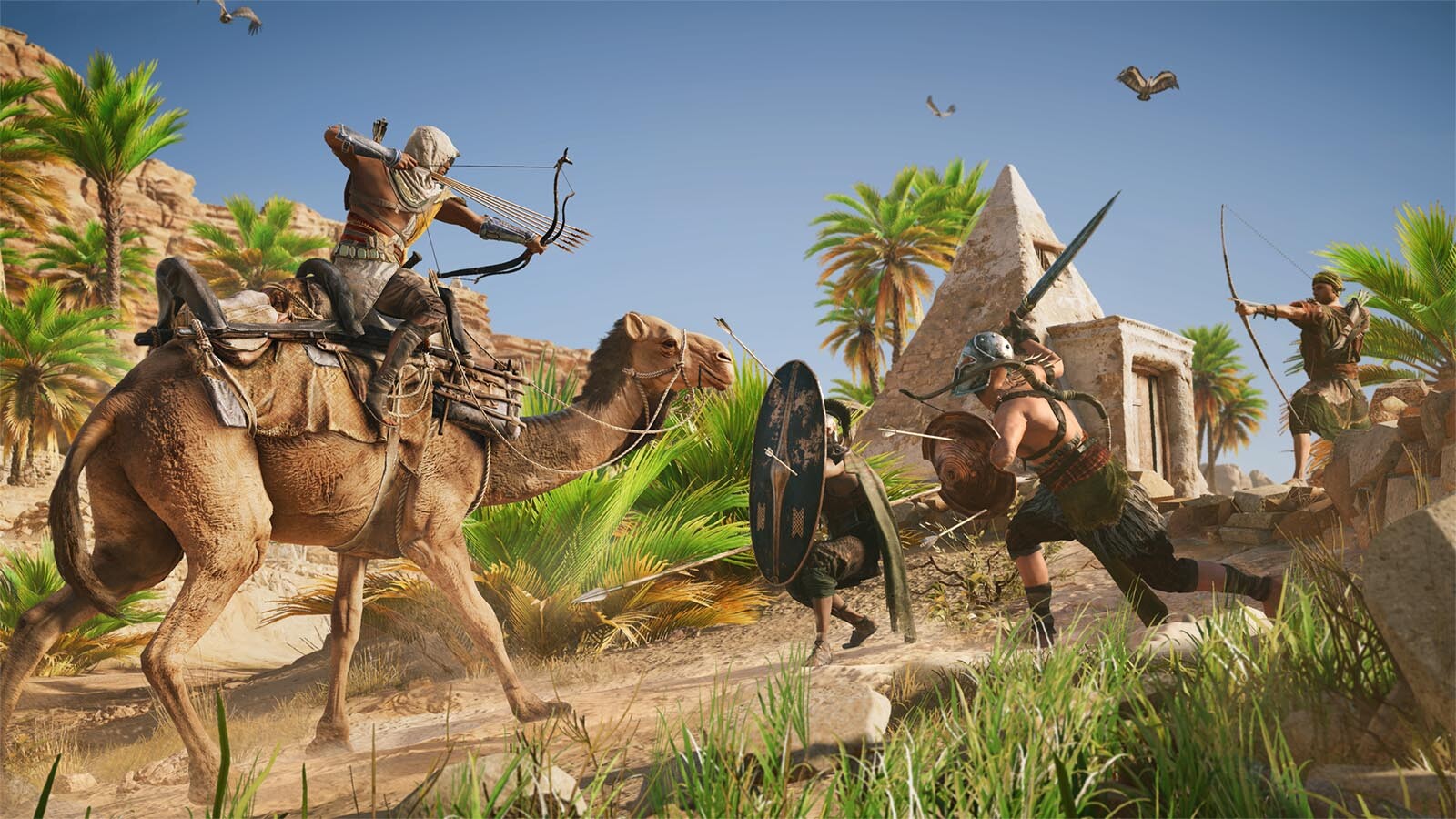 Have you ever wanted to explore the vast lands of Egypt in a game? Well you will get your chance later this month when the upcoming Assassin's Creed Origins will take the series back to the very beginning, as the last Medjay Bayek fights for Egypt alongside powerful historic figures such as Cleopatra, Julius Caesar and the Pharaoh Ptolemy XIII. This new entry in the franchise promises to add in new elements to combat and thanks to DualShockers some new footage from the open world action game has arrived.
In this 19 minute video we're treated to a look at some of the many side quests featured in Origins. While previous entries in the series focused on a more linear path to side activities, Origins will allow more freedom and features dynamic quests that can happen at any moment while exploring Egypt. Speaking of Egypt, the world is more than just a giant desert of sand as it also houses different types of enviroements such as Rivers and Lush Landscapes. To make getting around the world easier you're free to ride on various animals, including yes, a camel. Need to scout out an area? Your trusty hawk is able to prowl the sky and look for dangers ahead. This time around there is a larger focus on animals in the game and you can even spot a Hippo trying to make Bayek his dinner.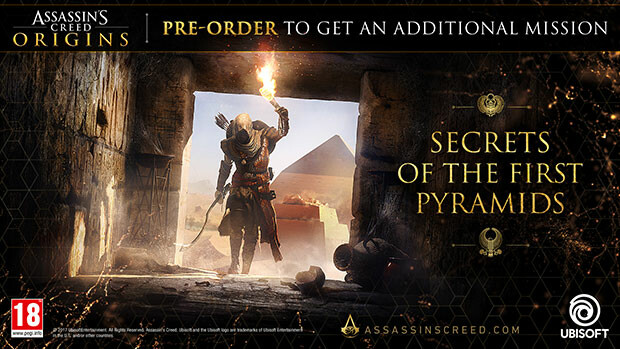 Assassin's Creed Origins will be released on October 27th, you can pre-order today to get the Secrets of the first Pyramids bonus mission for free!