Call of Duty: Black Ops 4 - Everything you need to know!
Prepare for the adrenaline fuelled action of Call of Duty: Black Ops 4 which launches tomorrow and get up to speed with our handy recap guide while you wait!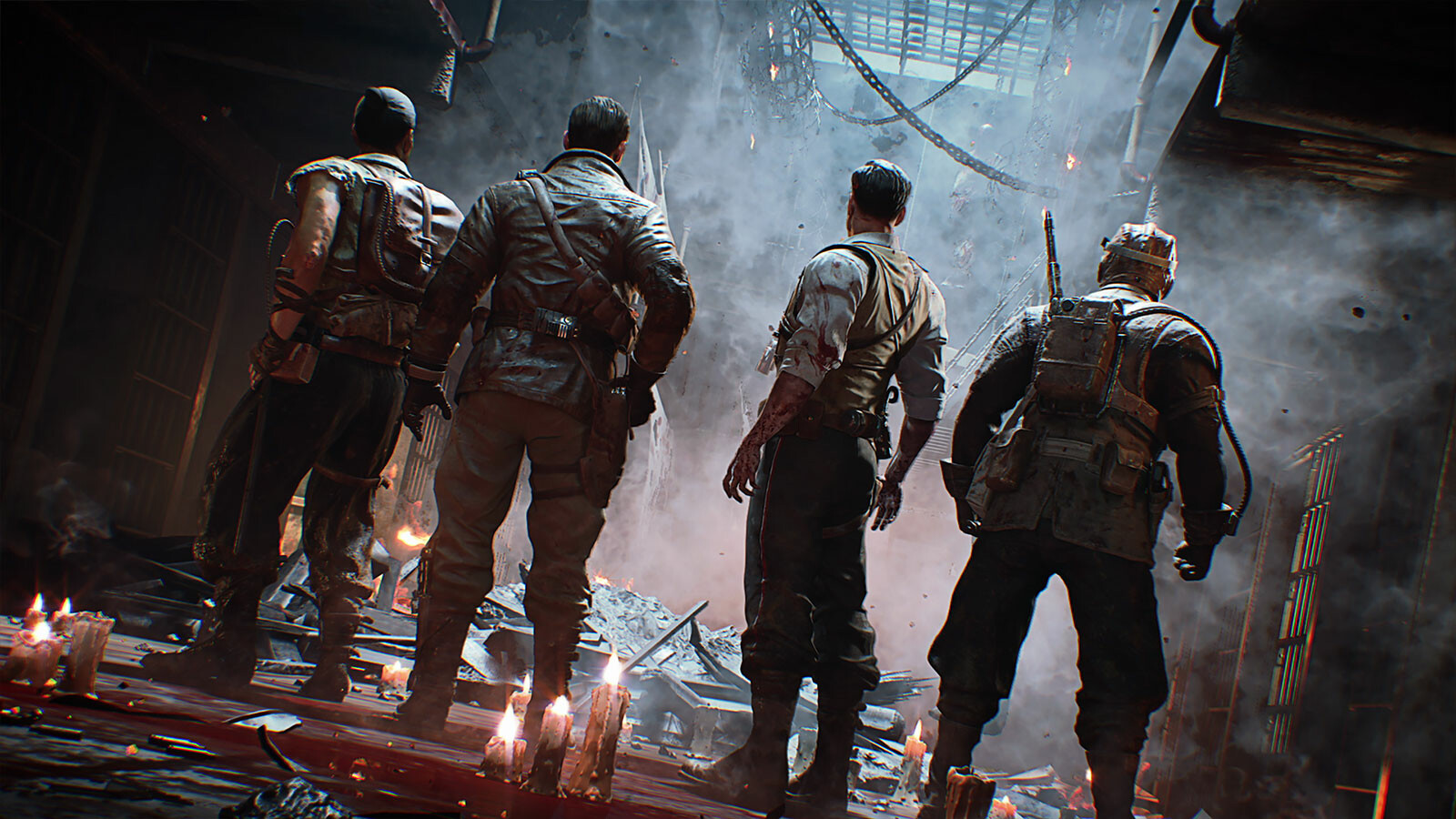 What is Call of Duty: Black Ops 4?
Call of Duty: Black Ops 4 is the next entry in the popular first person shooter franchise Call of Duty, which features 3 gameplay modes to pick from including the brand new Battle Royale Blackout mode that will see 100 players battling it out for glory in a large open world map. Blackout will include popular locations from the COD series including Nuketown Island, Firing Range, Cargo Docks, Hydro Dam and more. The game will also bring back old favourites including the Zombies mode that contains 3 experiences for players (or 4 if you get the Black Ops Pass) at launch, and classic Multiplayer Deathmatch modes such as Team DM, Domination, Hardpoint, Control and more.
Speaking of Multiplayer, the modes are being revamped and this time around the slogan is "Boots on the Ground" which means that things like Wall-running and Boost jumps are a thing of the past as the game focuses on classic shooter action. Like with Black Ops 3 players will be able to pick from a number of specialists to play as, each with their own unique abilities and returning favourites such as Ruin, Recon, Firebreak and Seraph. There'll also be "Specialist Missions" which will tell the story of the Specialists in single player missions.
Customisation is always a big part of the Call of Duty series, and that continues in Black Ops 4, which is adding a range of weapon customisation options and adds in "Operator" mods that allow the player to equip bonuses to their weapons to gain access to powerful buss that can aide their team in battle. Activision has also promised that the game will offer more free content than ever before with the return of community events and other surprises coming to the game post-launch.
Whether you're a casual player or someone looking to try a new type of Battle Royale game, then Call of Duty: Black Ops 4 may be the game for you.
Call of Duty: Black Ops 4 Trailer Recap
Looking for a recap on all Call of Duty: Black Ops 4 trailers, gameplay videos and other videos you've missed? We've put together a playlist for all that below!
Launch Times and Preload info for Call of Duty: Black Ops 4
While you wait for the game to launch you can start your preload today by grabbing you key and downloading via Battle Net today. Players will be able to play from tomorrow at 5am BST / 6am CEST.
Preload Time: October 10th at 5am BST / 6am CEST
Launch Time: October 12th at 5am BST / 6am CEST
Note: Players will need at least 60 gigs of HDD space in order to download the full game.
Call of Duty: Black Ops 4 PC System Requirements
Also be sure that your system is up to the task of running Call of Duty: Black Ops 4 on PC, and if you're not sure you can take a look at the system requirements for a list of minimum and recommend requirements required to play the game. We'd also recommend making sure you have the latest drivers for your Graphics Card to ensure the smoothest experience at release - AMD / Nvidia
Call of Duty: Black Ops 4 Version Comparison
Still not sure which version to get? Gamesplanet to the rescue! We've prepared a handy version comparison to help players decide which version is the best for them!
Note: Call of Duty Bonus points depend on the Edition you purchase. Standard will give 1,100 points, Deluxe will give 2,400 points and Deluxe Enhanced will give 8,500 points.
By purchasing the Digital Deluxe Edition or the Digital Deluxe Enhanced you'll get the Black Ops Pass which includes a new Zombies Experience at launch, 4 additional Zombie experiences post-release, 12 Multiplayer Maps and 4 Exclusive Blackout Characters.
Black Ops Pass includes:
"Classified", a Zombies Experience available at Launch
4 Additional All-New Zombies Experiences
12 Multiplayer Maps
4 Exclusive Blackout Characters
Call of Duty: Black Ops 4 releases on October 12th, and you can get your key instantly to preload the game today!
Problems with Call of Duty: Black Ops 4? We're here to help!
Getting a new game is an awesome experience and we want to make that as trouble free as possible, so we've put together a guide of common troubleshooting problems and FAQ's to help you out with Call of Duty: Black Ops 4 on PC. You can find our Help Topic here.