April 11, 2016 – CraigB

GP Team
Gamesplanet Review Round Up: DARK SOULS™ III
Darkness comes for you, brave the dark or die alone!
It's one of this year's biggest games and many people are looking to once again take up the challenge, how does last entry for the Dark Souls series shape up? Many people love the super hard combat and countless deaths asscoiated with it, at times it can be a challenge to not only your skills but also your sanity. This time it's no different you're thrown right into the deep end and you will come against foes you'll need to spend time trying to figure out, keep at it though because while it might have some difficult moments you feel a sense of reward. Let's dive straight into the reviews and see what the critics had to say.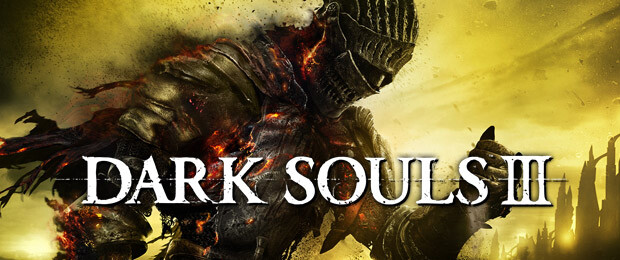 Once more we dive into the darkness.
First we're looking IGN, one of the biggest features of any Dark Souls game is the boss fights and Dark Souls III does manage to improve the usual forumla by adding new phases with new attacks "While most boss fights are traditional, Dark Souls-style battles of slashes, shields, and rolls, some bosses have well-placed weak spots that must be targeted to deal damage, or require a bit more puzzling to take down." They also loved the dual-wielded weapon sets which give you an added layer of depth by giving your weapons brand new moves, the game will let you have plenty of weapons at your disposal and each one will come in handy for a certain foe. Some fights may require an agile hand while others could opt for a strong weapon with slow attack, "One greatsword and dagger combo in particular lets you perform several wide, sweeping slashes, driving groups of enemies back before delivering a final, mid-air blow." The game was given an impressive 9.5 out of 10.
Over at PC Gamer the game received even more praise with another high score of 94 out of 100, areas may not be as connected as in previous games but that doesn't mean they still can't offer plenty to see and explore. Dark Souls III features quite a few secret areas each one is packed with countless treasures and feels like something you should go out and find as you may uncover something you weren't expecting, "Each area is a massive maze, featuring a sprawl of splitting paths, layers on layers of verticality, and more secrets than the space between your couch cushions".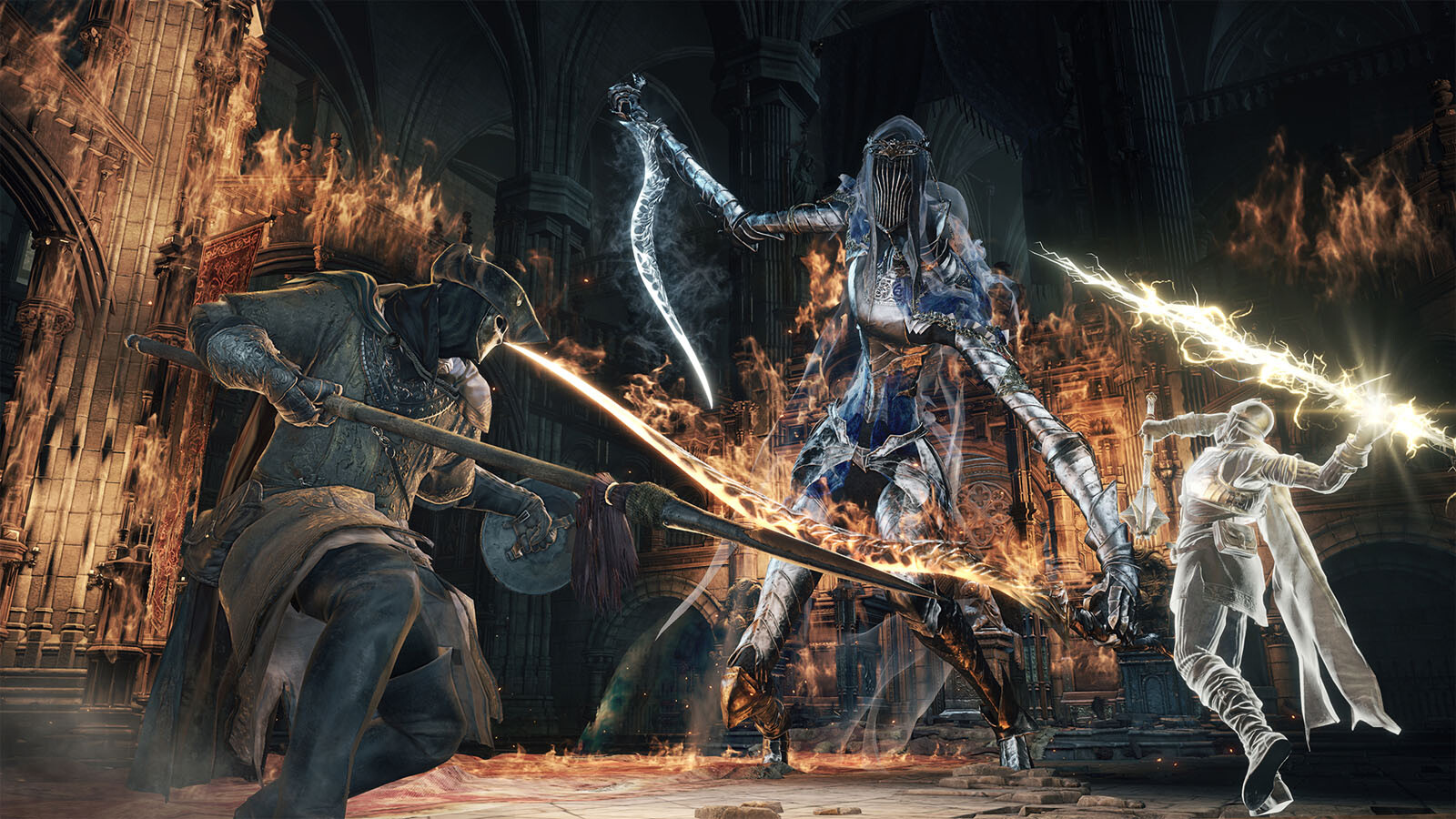 GamesRader+ awared the game 4.5 out of 5. Something that is always popular in Dark Souls is the ability to play both with and against other players so it's no surprise that Dark Souls III takes that even further by changing things up. "In place of the original multiplayer Humanity system, Dark Souls 3 gives you Embers that can be crushed in return for a health bar extension and the ability to summon co-op partners, at the price of opening the door to a possible invasion." Fans of the older games may dislike some of the changes made to the multiplayer side of things but it should bridge a gap between the offline and online community. How are you going to play the game?
Lastly we have the review from the folks at Destructoid, "the developers have nailed the dance between tactical depth and brawling, to the point where players can adapt to an entire array of strategies to accomplish their goals rather than just follow one cookie-cutter path." In past games the combat may have felt a little stiff and while the improvements may not be massive they are subtle enough to make Dark Souls III even better. You may even decide to go the route of an archer or focus more with magic and that's made easier this time, though you still have the option to be more melee based should you like that. "It probably has the most well-rounded combat of the entire series." Even though it was not their most favourite entry in the series it was given a score of 85 out of 100 which is in my book great.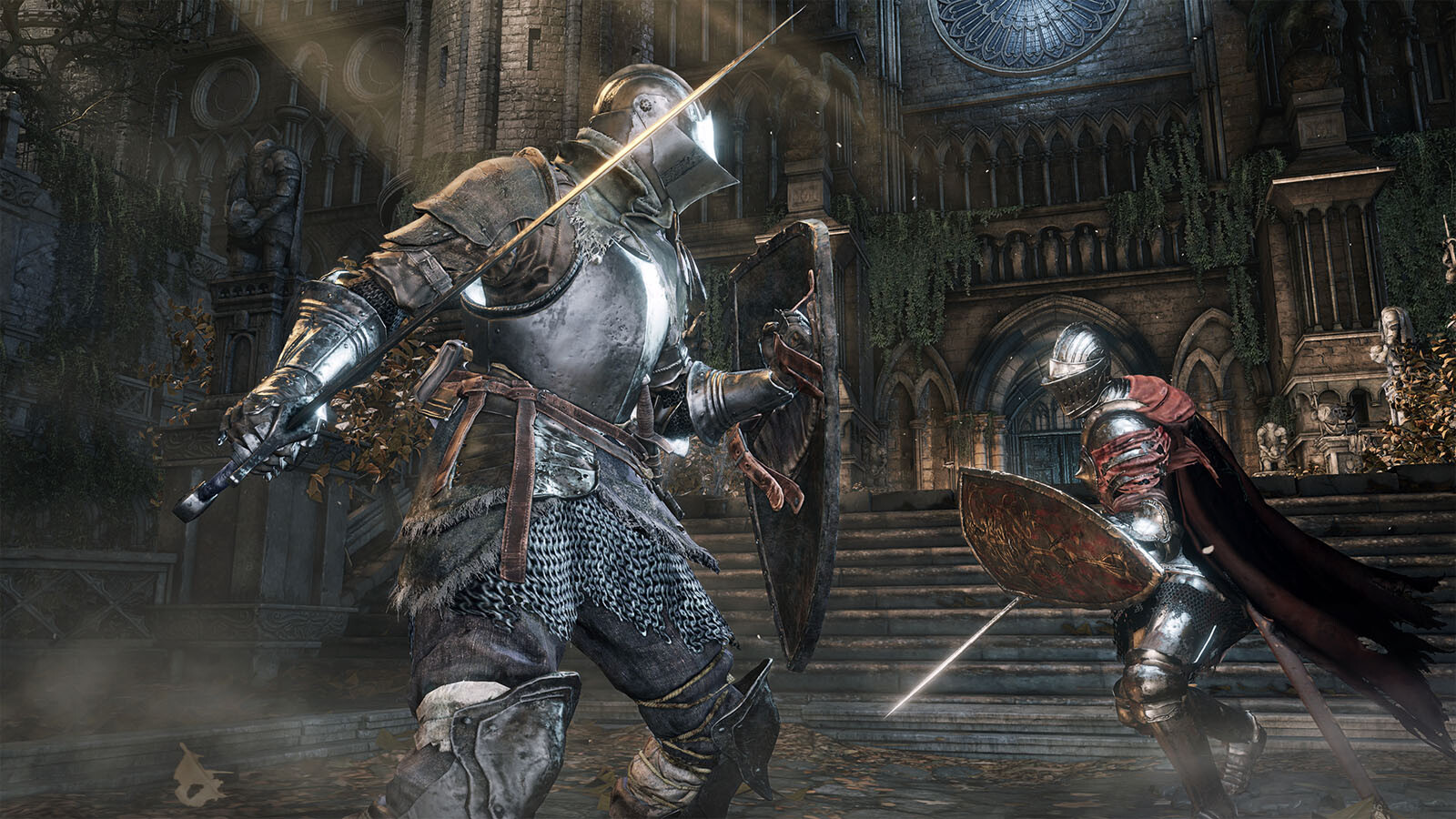 Appears that the last entry into the Dark Souls III series is going out with a bang and while it might not break much new ground it's sure to keep fans of the series entertained for a long time, something truly special was created this time with some gorgeous places to explore and some better combat make this possibly the best in the series. Also worth noting the PC port has had some love this time and it uses the same engine as Bloodborne on the PS4 so if you can run this at a full 60 FPS you'll see a huge difference in how the combat flows.
Will you be picking this up? Dark Souls III is 20% off right now and comes with the Digital Soundtrack for Free, pre-order now and begin your preload!