Dead or Alive 6 - Now Available!
Step into the ring for another round as Dead or Alive 6 is now available! Fight with your favourite characters from the series in a variety of modes including online and try out the brand new story mode, which takes place after the events of Dead or Alive 5.
The game is already seeing quite a few positive reviews from the press with IGN scoring it an impressive 7.7 and an OpenCritic rating of a strong 78. Take a look at the explosive launch trailer and prepare to fight once again with the brawler action of DOA6. Take a look at the post-launch content plans too with both paid and free DLC content coming to the game, starting later this month with Lobby matches and more.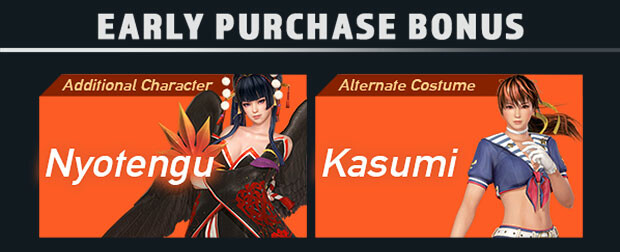 Dead or Alive 6 is out now and you can save 10% off. If you purchase the game before March 31st you'll also get Nyotengu as a playable character and an alternate costume for the lovely Kasumi!