October 10, 2019 – CraigB

GP Team
Deliver Us The Moon - Everything you need to know!
Travel into space with the re-release of the Sci-Fi Thriller Deliver Us The Moon which is now available on PC. Get up to speed with the game in our handy recap guide to prepare you for a trip to the moon!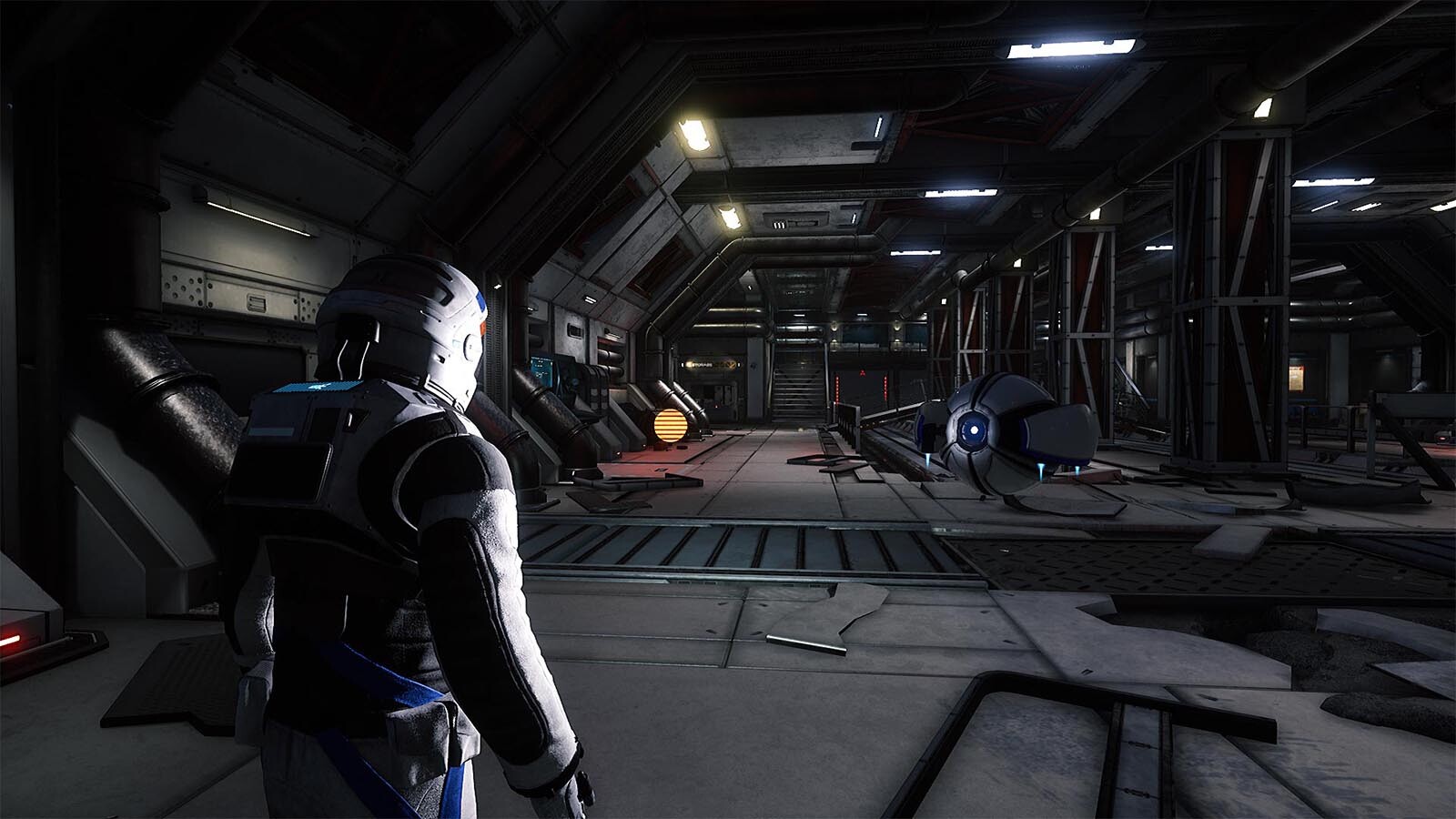 What is Deliver Us The Moon?
Deliver Us The Moon is a Sci-Fi Thriller game that's set in an apocalyptic near future where Earth's natural resources are depleted. To help solve the energy crisis, various nations put together the World Space Agency and tasked them to secure a promising new energy source on the moon, where a new colony was established. Unfortunately all contact was lost with the colony and years later the last astronaut was sent ion a mission to uncover just what happened. You'll travel to the Moon in search of answers as you try to save humanity.
Along with a trusty companion robot named ASE, you'll explore the surface of the moon and discover abandoned facilities in hopes to gather clues on what happened to the missing exploration team. Originally released in 2018, [this re-release was possible thanks to the publisher Wired Productions who helped fund the game with developer KeokeN Interactive to bring the definitive experience to players - including the promised Tombaugh DLC, which is now part of the game itself.
Experience a story-driven adventure in 1st and 3rd person as an astronaut who gets sent to the moon. Search through the WSA Space Station and moonwalk your way to find answers. You'll even be able to explore the moon in other ways including using a monorail and a trusty space rover for driving!
Learn the secrets of the past from previous lunar missions in an attempt to piece together the mystery surrounding the lost contact that took place many years ago, using your Astrotool to uncover the history of the lunar colony. Work together with your drone companion as you face dangers utilizing the most advanced technology that man has ever created such as new age space-suits, cutting lasers, rockets and robot arms.
Solve puzzles, overcome obstacles and various dangers with a Sci-Fi Thriller that rivals cinema, giving players a cinematic feeling and an impressive soundtrack. All of this is powered by the Unreal Engine 4, which delivers grand visuals. Plus, the game will also include RTX ray-tracing support (post-launch) that'll expand the look of the game ever further to offer something that's as close to reality as you can get.
If you're a fan of Science Fiction gmaes such as Dead Space or Prey (there's even a Moon Themed DLC) then Deliver Us The Moon may be the game for you.
Deliver Us The Moon Trailer Recap
Looking for a recap on all Deliver Us The Moon trailers, gameplay videos and other videos you've missed? We've put together a playlist for all that below!
Deliver Us The Moon PC System Requirements
Make sure your system is up to the task of running the game with the PC System Requirements for Deliver Us The Moon. We'd also recommend making sure you have the latest drivers for your Graphics Card to ensure the smoothest experience at release - AMD / Nvidia.
Minimum:
OS: Windows 7/8/10 64-bit
Processor: Dual Core Processor, 2.5 GHz
Memory: 4 GB RAM
Graphics: Nvidia GeForce GTX 750 2GB vRAM
DirectX: Version 11
Storage: 10 GB available space
Recommended:
OS: Windows 7/8/10 64-bit
Processor: Quad Core Processor, 3 GHz or faster
Memory: 8 GB RAM
Graphics: Nvidia GeForce GTX 970
DirectX: Version 11
Storage: 10 GB available space
Problems with Deliver Us The Moon? We're here to help!
Getting a new game is an awesome experience and we want to make that as trouble free as possible, so we've put together a guide of common troubleshooting problems and FAQ's to help you out with Deliver Us The Moon on PC. You can find our Help Topic here.