July 07, 2020 – CraigB

GP Team
F1 2020 - Everything you need to know!
Every year since 2009, Codemasters has moved up a gear and skilfully continued the F1 series. F1 2020 is, at least in the Deluxe Schumacher Edition, playable from 7 July 2020. Everything you need to know now about the release of the Formula 1 racing simulation can be found here.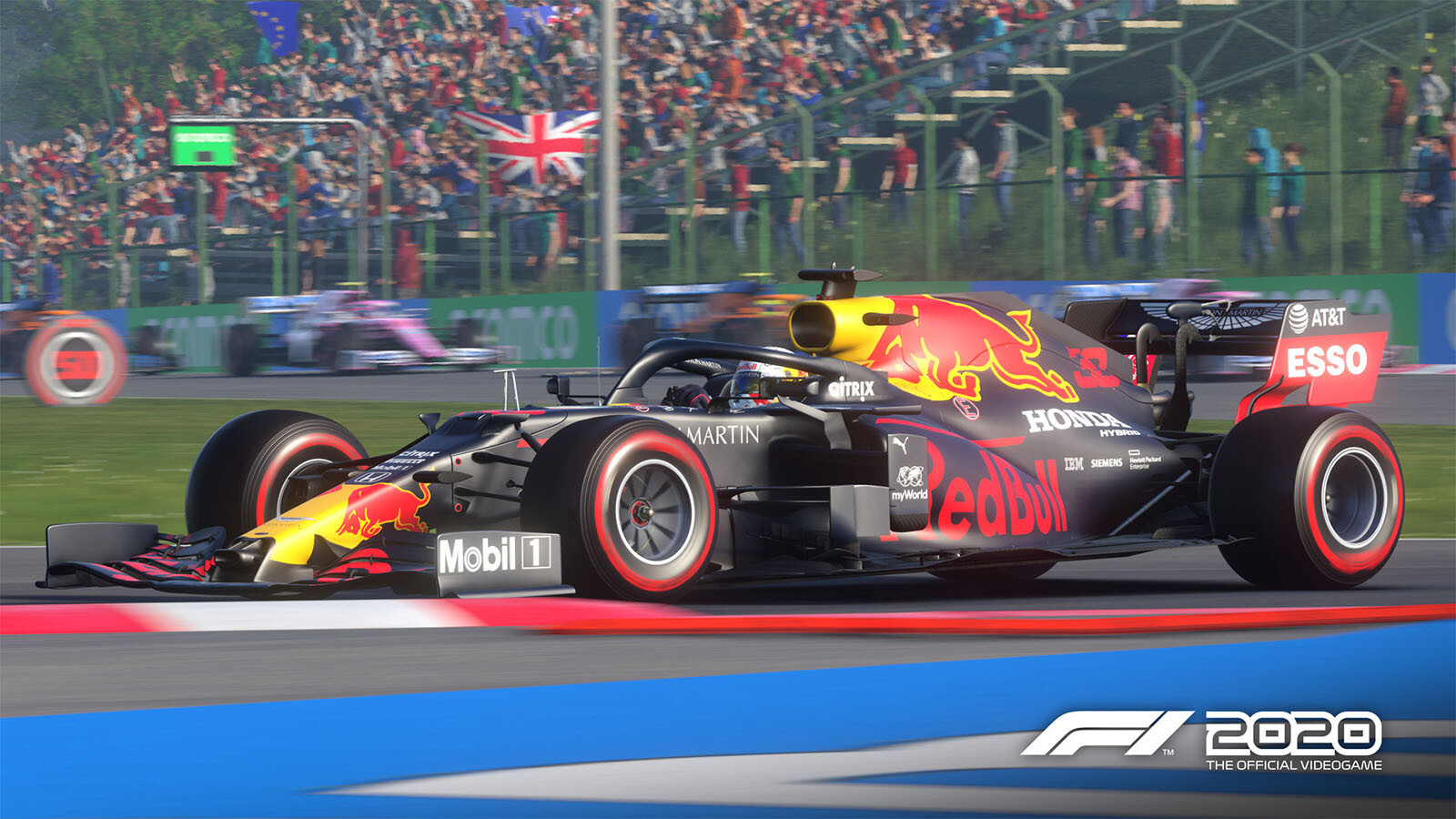 What is F1 2020?
The official launch date for F1 2020 on Steam is July 10th, 2020, and three days of Early Access is available to PC gamers only with the F1 2020 Deluxe Schumacher Edition. If you don't care about this and the additional Schumacher content, take the cheaper F1 2020 Seventy Edition. Further down on this page we will show you a comparison of the two editions to help you decide which one is best for you!
Is F1 2020 different from its predecessor from last year? Yes, according to details and first test reports, the series has changed for the better again. Almost in time for the start of this year's Formula One season, F1 2020 will be released (although this almost didn't work out because of the corona restrictions). This means the game almost went out before the start of the actual F1 season. New in F1 2020 this year is the feature to setup your own F1 team as a manager in MYTEAM mode. Create a driver, recruit team drivers, win sponsors and provides the engines to get your cars running. Once your career begins it'll be up to you to rise through the ranks until the bubbly on the podium sprays regularly.
F1 2020 offers a customisable 10 year career mode, including F2 championships and varying lengths for each season - so if you prefer a shorter season you can do that. This promises variety for newcomers and veterans alike. F1 2020 is also meant to be a little more accessible, and you can even compete with friends for the top spot with split-screen and online multiplayer. Thanks to the F1 license, all official teams, drivers and circuits of the 2020 Formula One World Championship are included in F1 2020. Check out the features trailer from Codemasters to get a taste of the racing action that awaits you:
How Codemasters plans to further improve the F1 series next year, when simulation is almost perfected with the release of F1 2020? We can only think of one additional VR mode, which would not be very difficult to implement for racing games.
F1 2020 Trailer Recap
Looking for a recap on all F1 2020 trailers, gameplay videos and other videos you've missed? We've put together a playlist for all that below!
F1 2020 PC System Requirements
Not sure if your PC can run the game? Take a look at the PC System Requirements needed to run the game. All players will need at least Windows 10 (64 bit) in order to play. As always we'd recommend making sure you have the latest drivers for your Graphics Card to ensure the smoothest experience at release - AMD / Nvidia.
PC Minimum Specs
OS: 64 bit Windows 10

Processor: Intel Core i3 2130 / AMD FX 4300

Memory: 8 GB RAM

Graphics: NVIDIA GT 640 / AMD HD 7750 (DirectX11 Graphics Card)

Storage: 80 GB available space

Sound Card: DirectX Compatible
Additional Notes: Dual Layer Compatible DVD-ROM Drive
PC Recommended Specs:
OS: 64 bit Windows 10

Processor: Intel Core i5 9600K / AMD Ryzen 5 2600X

Memory: 16 GB RAM

Graphics: NVIDIA GTX 1660 Ti / AMD RX 590 (DirectX12 Graphics Card)

Storage: 80 GB available space

Sound Card: DirectX Compatible

Additional Notes: Dual Layer Compatible DVD-ROM Drive
F1 2020 PC Version Comparison Guide
Race for glory when F1 2020 arrives on July 10th (or July 7th with the Deluxe). Codemasters will offer 2 versions and each will have their own set of bonuses. With the Deluxe Schumacher Edition and the cheaper F1 2020 Seventy Edition. Below we compare both versions to let you decide which one is best suited for your needs:
| F1 2020 | Seventy Edition | Deluxe Schumacher |
| --- | --- | --- |
| Main game (Steam-Key) | | |
| Seventy DLC (car livery, podium celebration, helmet, race suit, gloves, boots and player badge) | for a limited time | |
| Early Access (from July 7th 2020) | | |
| 4 iconic Michael Schumacher cars (Jordan 191, Benetton B194, Benetton B195, Ferrari F1-2000) | | |
| Exclusive Michael Schumacher in-game model, race suits, helmet designs and podium celebration emote | | |
| Unique Schumacher-inspired multiplayer car liveries. | | |
Problems with F1 2020? We're here to help!
Getting a new game is an awesome experience and we want to make that as trouble free as possible, so we've put together a guide of common troubleshooting problems and FAQ's to help you out with F1 2020 on PC. You can find our Help Topic here. You can also reach us via help@Gamesplanet.com