September 05, 2018 – CraigB

GP Team
FOR HONOR - Marching Fire PC Open Beta starts September 6th
Fight FOR HONOR in the upcoming PC Open Beta test for the Marching Fire Expansion, which begins September 6th. Free to try for all players, including those without the game.
Sharpen your blades and prepare to do battle once again as FOR HONOR's Marching Fire Expansion is launching on October 16th, before that however PC players will be able to get their hands on the action early as Ubisoft has announced an Open Beta starting tomorrow. The beta will run from September 6th-10th and will be free to everyone (even if you don't own the base game). You'll gain access to all 22 heroes - including the 4 new Wu Lin Fighters which will be featured in the Marching Fire Expansion.
Marching Fire PC Open Beta Times
Preload: Now Available!
Start time: September 6th @ 1pm BST / 2pm CEST
End time: September 10th @ 10pm BST / 11pm CEST
To preload you'll need to head to the website, login and follow the steps provided. You can also signup via the Uplay client if you prefer that method.
Players will be able to try out 1v1 combat in the Duel Mode or 4v4 action with the Breach Mode, which features 3 maps. Both modes can be played in PVE, PVP and Custom matches on dedicated servers. The Open Beta will also include features coming to Marching Fire including: a new perks system, the victory celebration screen, a new responsive dialogue system and more.
The Breach mode will put two teams of 4 against one another as they attack (or defend) in a massive siege. Attackers must use their battering ram to smash open the enemies fortress and allow their forces to invade, while the Defenders must prevent them at all costs - whether that's by destroying the ram or killing the attacking team a number of times.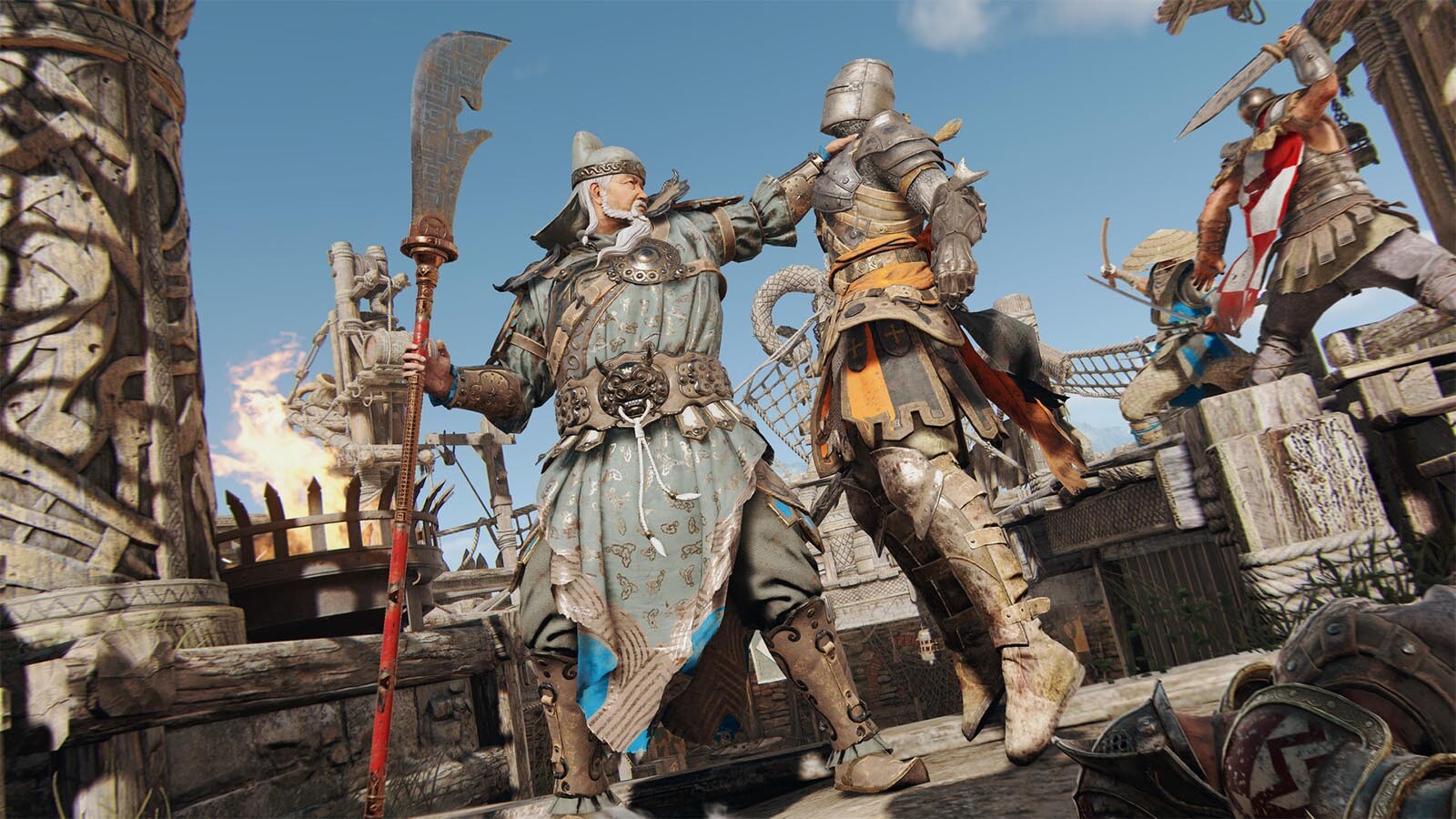 FOR HONOR Marching Fire is launching October 16th, you can pre-order the DLC today to get instant access to the Wu Lin Elite Pack.