October 06, 2019 – CraigB

GP Team
GRID races with a new Gameplay Launch Trailer ahead of the October 11th release!
Codemasters approaches the starting line next week with their upcoming motorsport simulation GRID on October 11th (or October 8th with the Ultimate). While we wait, a brand new launch trailer for the game has been released to give players a taste of the racing action they'll be able to experience when the lights turn green.
The new GRID keeps the balance between demanding racing simulation and arcade racing. According to this, the new offshoot of the series should be suitable for all PC gamers who simply want to get behind the wheel of a suped up racer. As expected, Codemasters are packing the latest entry in the series with plenty of content: Experience cult racing cars with current models and classics of motor sports (GT, Touring, Muscle, Stock and more) in the GRID World Series, sweaty duels and drive at popular well known locations. Play solo, or compete against players from around the world to see who the ultimate champion is.
GRID Ultimate Edition Content
Season 1
Season 2
Season 3
Grid Edition Aston Martin Vantage GT4
Grid Edition Pontiac Firebird Modified
Grid Edition Chevrolet Corvette C7.R
Grid Edition Mitsubishi Lancer Evolution VI Time Attack
Grid Edition Renault R26
Network output Renault R26
player cards
player banner
Unique Liveries
VIP status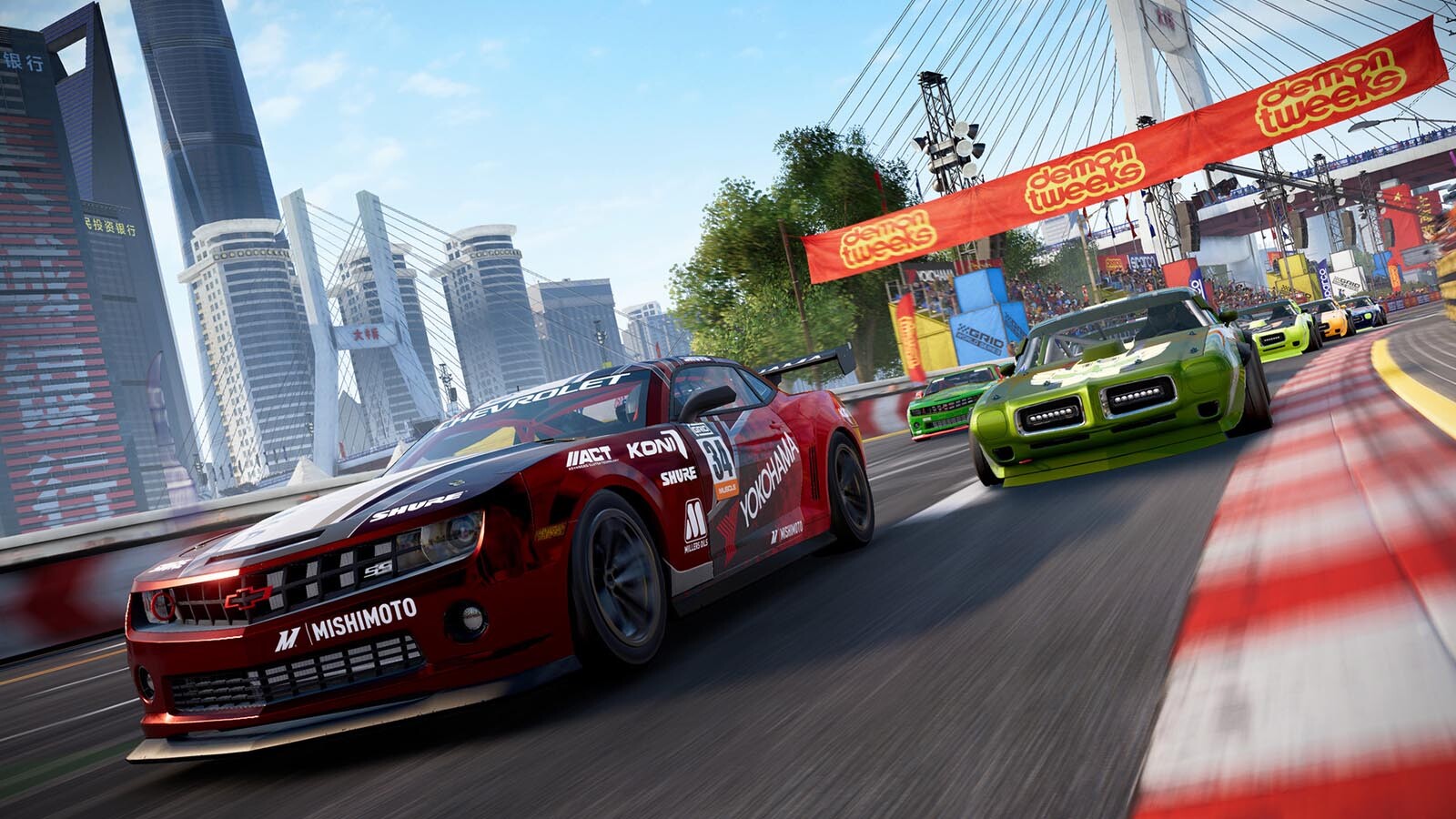 GRID launches next week on October 11th. Pre-order the Ultimate Edition from Gamesplanet to get Early Access and play from October 8th. You can also grab the Standard Edition - each version will come with the GRID Edition Aston Martin Vantage GT4 pre-order bonus!