January 26, 2023 – CraigB

GP Team
Huge open world: This is how much playtime you can expect for Hogwarts Legacy
Hogwarts Legacy is a complex open-world game and you can invest a lot of playing time accordingly. If you also do side missions, you will be at Hogwarts for a long time.
Is your school bag already packed? On February 10th, when Hogwarts Legacy is released, you will start school at Hogwart's - and the curricula are well filled. Because no wizard has fallen from the sky yet. Witches falling off brooms are more like it. You can choose to take on both roles in the game. Hogwarts Legacy invites you on an extended journey of discovery in the universe of Harry Potter. The main story alone should keep you busy for about 40 hours. Of course, this also depends on your skills and how long you are distracted by petting Fantastic Beasts. But 40 hours is quite a long time.
Hogwarts Legacy with all side missions a player-friendly monster
You will have to plan almost three times as much time if you intend to complete all the side quests in Hogwarts Legacy. After all, there are 150 quests in the game. 100 of them are reported to be optional side quests. If you don't miss a single quest or area in the Potter game, the open-world monster will devour up to 120 hours of game time. And we are sure that many Potter fans will follow their dreams and lose themselves completely in the open game world to uncover all the secrets in Hogwarts Legacy.
Video tip: New preview videos show never-before-seen scenes from Hogwarts Legacy
It's not just quests that keep you entertained in Hogwarts Legacy. Treasure hunts, broom flights and races, other mini-games, broom tuning, rescuing animal creatures and the numerous trials and puzzles are also entertaining. Making potions is also time-consuming. Not only do you have to make potions at the cauldron according to the recipe, but you also have to collect the ingredients for your potions.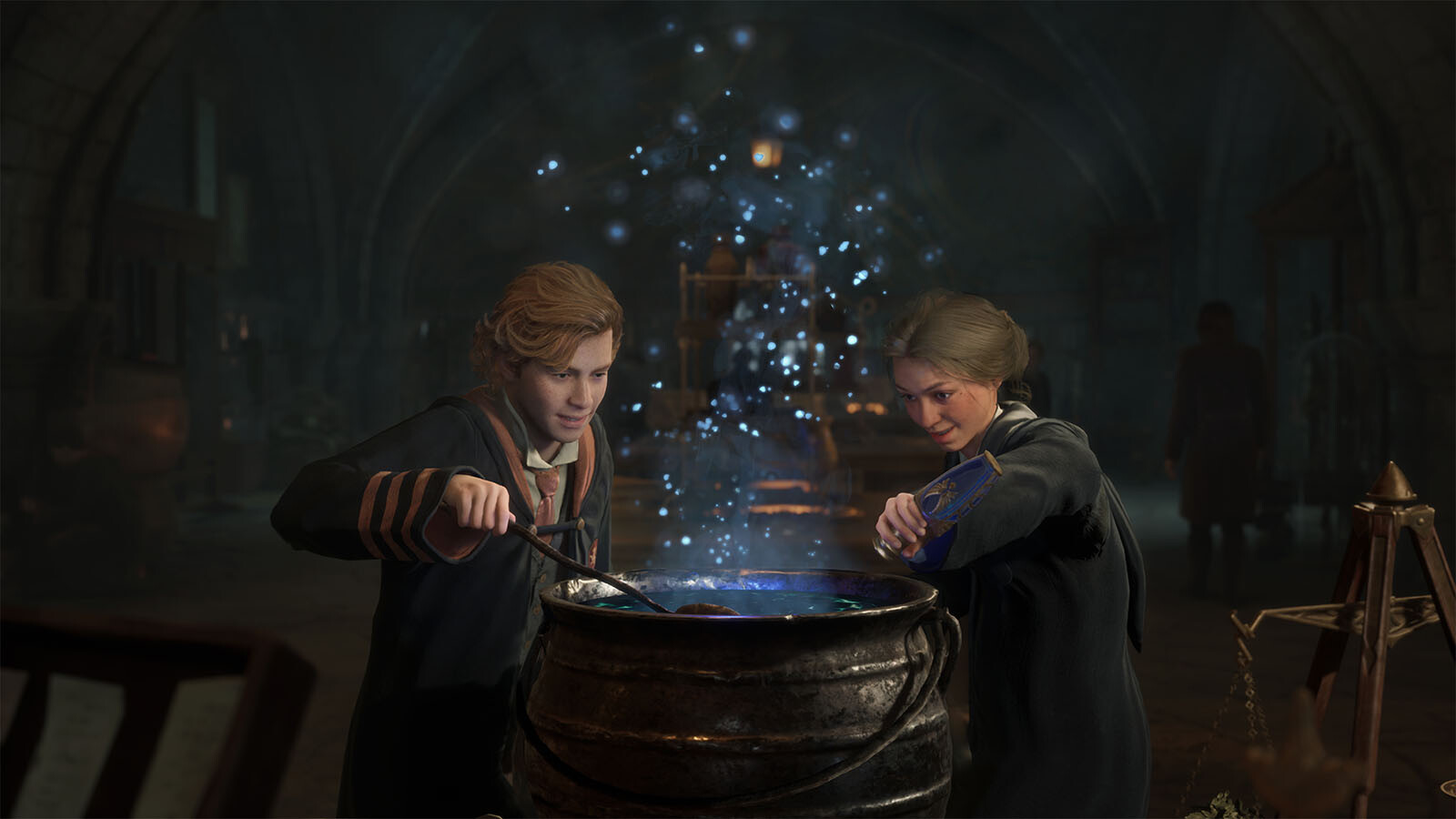 Buy Hogwarts Legacy: On Gamesplanet with the Onyx Hippogriff pre-order bonus
On Gamesplanet we offer you two digital editions of Hogwarts Legacy. You save 10% when you pre-order and also reserve the Onyx Hippogriff mount during pre-order. Can't wait for the release of Hogwarts Legacy on February 10th 2023? Get the Hogwarts Legacy Digital Deluxe Edition and you'll be able to play the game 72 hours early from February 7th.