February 07, 2023 – CraigB

GP Team
Hogwarts Legacy - Everything you need to know!
Step into the world of Harry Potter when Hogwarts Legacy comes to PC on February 10th. Get up to speed with our handy recap guide while you wait!
What is Hogwarts Legacy?
Hogwarts Legacy is an Open World Action RPG, set within the wizarding world of Harry Potter universe, which has been created by Avalanche Software, and published by Warner. In Hogwarts Legacy you play as a brand new 5th year student (who is fully customisable) who holds the key to unknown power that could be used for good or evil. As a Student of Hogwarts you must take classes to hone your abilities in order to take on the looming threat. And of course you'll be able to pick your starting house from Gryffindor, Slytherin, Ravenclaw or Hufflepuff!
Not only will you be able to play Hogwarts, but you can take in the sights from other popular Harry Potter locations such as the Forbidden Forest, Diagon Alley and Hogsmeade. The game takes place approximately 100 years before the events of Harry Potter, during the 1890s.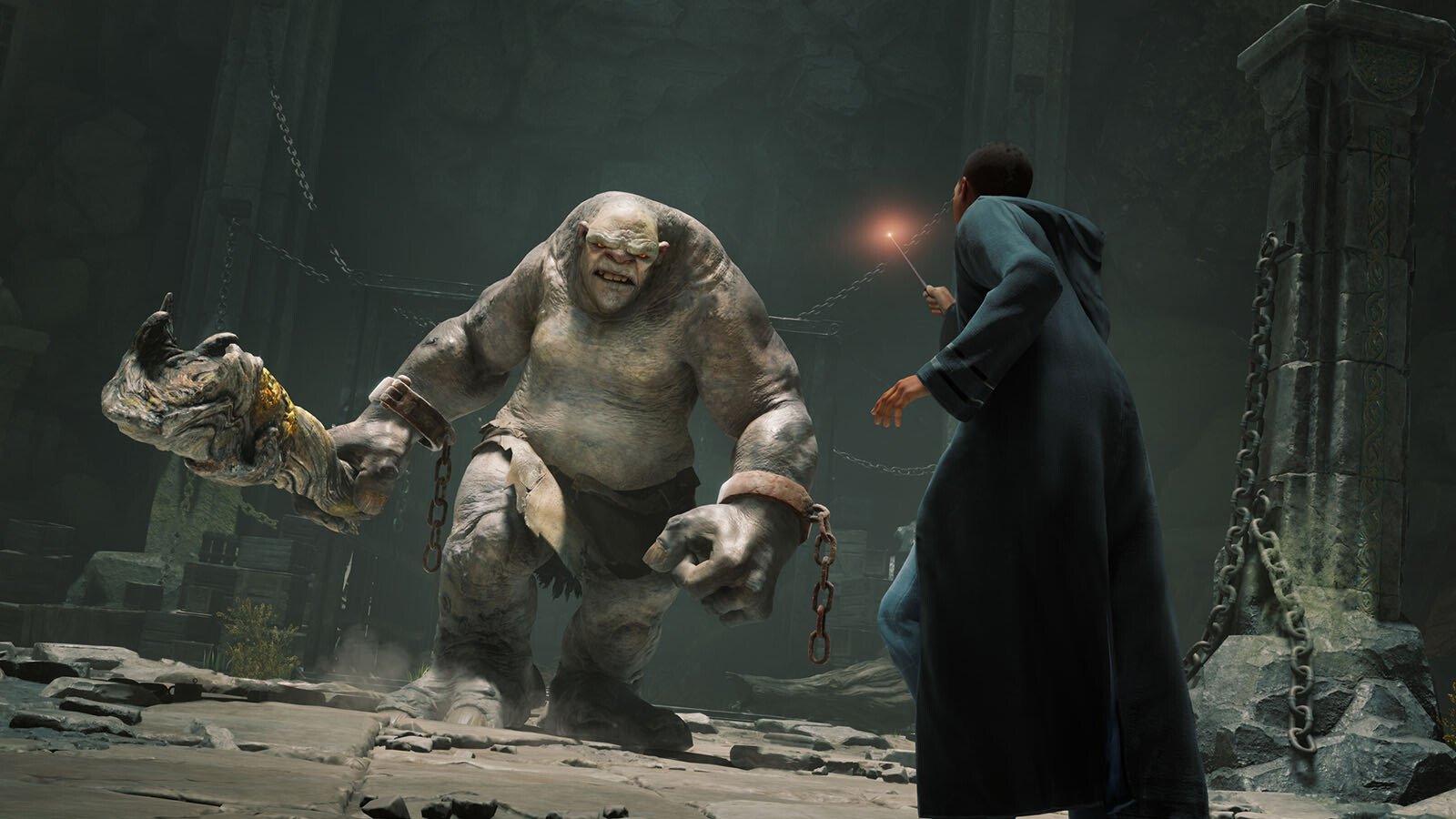 As you progress further into the game you'll unlock more powerful abilities, as well as the ability to fly using a broom to traverse the world. Sadly the game does not feature the popular Quidditch, but even without that there's still plenty to do as the game has a main story that should take players at least 40 hours to finish. This isn't even counting the various side quests in the game which could see you sinking over 100 hours into Hogwarts Legacy.
Hogwarts Legacy is sitting on a Mighty 86 over at OpenCritic, with 92% of the critics recommending the game.
Even if you're not a Harry Potter fan, there's still something magical about the game that you may want to try if you're looking for a new RPG with spell casting, dragons and flying brooms.
Hogwarts Legacy - Trailer Recap
Want to get a taste of the action ahead of release? We have put all the important trailers and clips around Hogwarts Legacy into one playlist for you. Get ready for release with gameplay videos while you wait for the launch!
Hogwarts Legacy PC Launch Times
Players will be able to step into the world of Hogwarts Legacy on February 10th at 10am PDT / 6pm GMT / 7pm CET. Those with Deluxe can start playing from February 7th at 10am PDT / 6pm GMT / 7pm CET. You can get your Steam key after purchase and start preloading right away!
Preload time: Available Now!
Deluxe Early Access start: February 7th at 10am PST / 6pm GMT / 7pm CET
Standard Edition launch: February 10th at 10am PST / 6pm GMT / 7pm CET
Hogwarts Legacy PC system requirements
Not sure if your PC can run the game? Take a look at the PC System Requirements needed to run the game. All players will need at least a Windows 10 64 bit OS in order to play. As always we'd recommend making sure you have the latest drivers for your Graphics Card to ensure the smoothest experience at release - AMD / Nvidia.
PC Minimum Specs (720p/30 fps, Low Quality Settings)
OS: 64-bit Windows 10
Processor: Intel Core i5-6600 (3.3Ghz) or AMD Ryzen 5 1400 (3.2Ghz)
Memory: 16 GB RAM
Graphics: NVIDIA GeForce GTX 960 4GB or AMD Radeon RX 470 4GB
DirectX: Version 12
Storage: 85 GB available space (SSD (Preferred), HDD (Supported)).
PC Recommended Specs (1080p/60 fps, High Quality Settingss)
OS: 64-bit Windows 10
Processor: Intel Core i7-8700 (3.2Ghz) or AMD Ryzen 5 3600 (3.6 Ghz)
Memory: 16 GB RAM
Graphics: NVIDIA GeForce 1080 Ti or AMD Radeon RX 5700 XT or INTEL Arc A770
DirectX: Version 12
Storage: 85 GB available space (SSD)
Does Hogwarts Legacy run on Steam Deck?
Fans of the world of Harry Potter can rejoice as Hogwarts Legacy is listed on Steam as a Deck Verified title, meaning you should have a great experience on default settings!
Hogwarts Legacy Pre-order Bonus
Those who pre-order any edition of Hogwarts Legacy on PC before the release on February 10th will be able to get themselves the Onyx Hippogriff Mount.

Problems with Hogwarts Legacy? We're here to help!
Getting a new game is an awesome experience and we want to make that as trouble free as possible, so we've put together a guide of common troubleshooting problems and FAQ's to help you out with Hogwarts Legacy on PC. You can find our Help Topic here. You can also reach us via [email protected]