March 03, 2021 – CraigB

GP Team
PvPvE raider RPG Hood: Outlaws & Legends showcases the Ranger
With Hood: Outlaws & Legends, to be released on May 10th, Focus Home Interactive and developer Sumo Digital have a PvPvE title in the forge that brings variety to the genre with its setting. A gameplay video now presents the Ranger class in more detail.
In Hood: Outlaws & Legends, you not only plan heists with a team of four - but also carry them out in the action-packed multiplayer RPG. The problem is that other teams in the online game have similar plans and are after treasures to be captured. Team formation, including the choice of class, and play style determine victory and defeat in this medieval PvPvE game. Publisher Focus Home Interactive presents the different classes in Hood: Outlaws & Legends in a four-part video series until the release, which is kicking off with a look at the Ranger Class:
When Hood: Outlaws & Legends is released on May 10th, four playable classes will be available. Players choose their preferred class, such as said Ranger, and use the respective skills of the classes with mutual support in the team. Of course, a squad of raiders will hardly stand a chance when a party consisting exclusively of Rangers sets off. Though you may want to add a Brawler to your party to take care of foes in melee range. Teamwork is important. Decide before a raid whether you will rely mainly on ranged combat, sneak in silently or prefer direct melee confrontations. The team with the best team balance will probably win. By the way: It's not only enemy teams that will steal your loot, but also AI-controlled enemies.
Game Director Andrew Willans presents the Robin Hood class in more detail in the gameplay video for Hood: Outlaws & Legends. Robin Hood doesn't quite hit the nail on the head, because the Rangers in Hood: Outlaws & Legends can do more. A Ranger is proficient with the longbow and can therefore eliminate enemies from a distance. Find the best "sniper spots" on the map for clean headshots and you're all set. Or not?
In rooms it could be problematic for a Ranger. That's why even a Ranger has to rely on support from his outlaw. More concretely, shoot at ropes. On falling climbing ropes, colleagues can climb castle walls, for example. Rangers also mark enemies, blind them with special items and, if necessary, fire explosive arrow projectiles into besieged areas.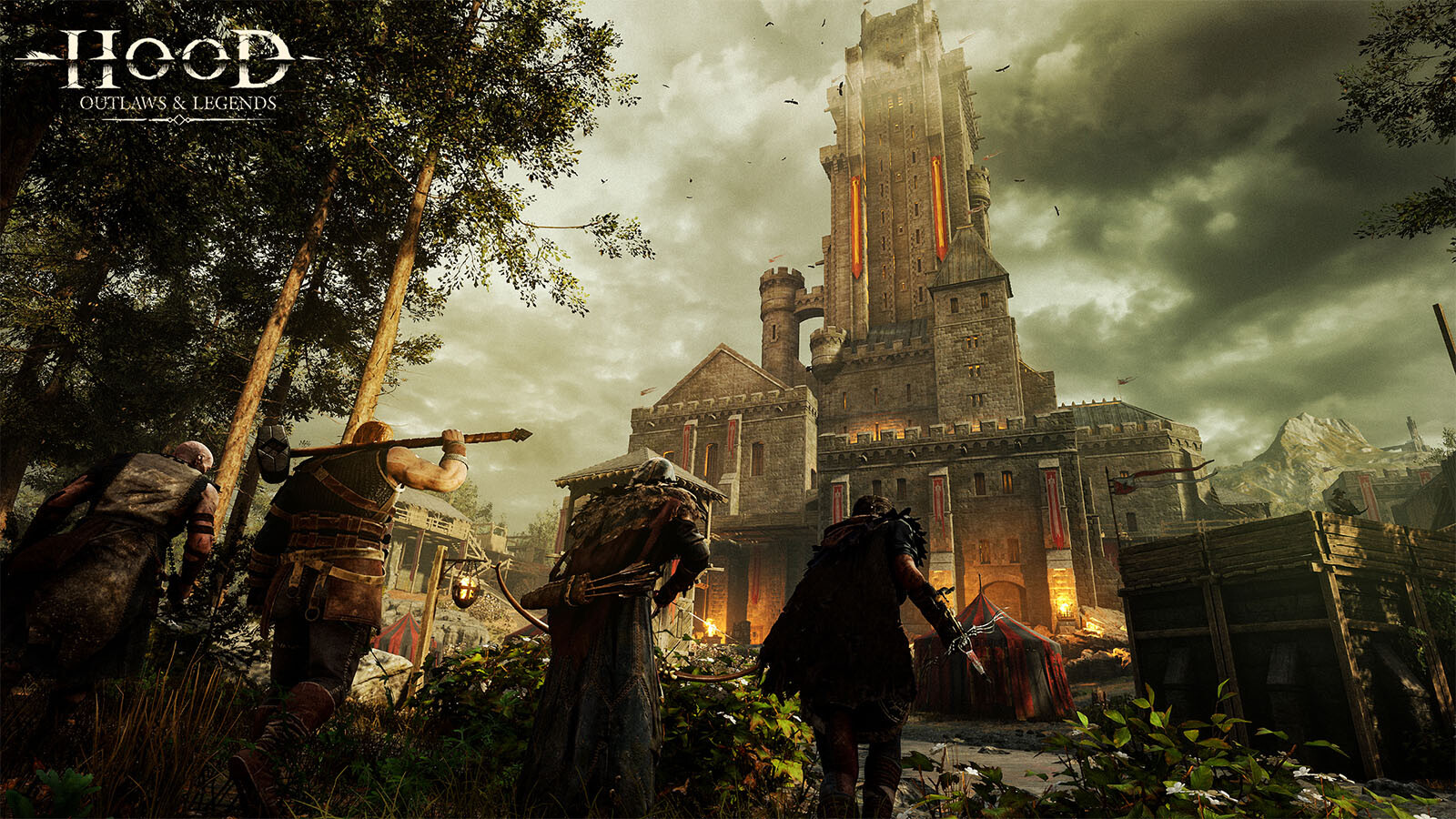 Pre-order Hood: Outlaws & Legends for Early Access on Gamesplanet
Pre-ordering Hood: Outlaws & Legends on Gamesplanet gives you some advantages and bonuses that you can enjoy such Early access to the game 3 days earlier - making the game playable from May 7th. You'll also be able to dress your heroes in special bonus skins. Here's what is included with all pre-orders of the game:
3 days Early Access - start playing on May 7th
The Forest Lords Pack with exclusive skins! Strike down your enemies with 4 outfits and 4 weapon skins to ensure your place among legend
You will receive the pre-order bonus pack regardless of which edition of Hood: Outlaws & Legends you choose. On Gamesplanet we offer the Standard- and also the Year 1 Edition with 10% off. The Year 1 Edition is especially recommended because it contains three battle passes for content that will be rolled out after the release of the main game, such as exclusive unlockable items including: outfits, weapon skins, banners and titles.