JUMP FORCE - Boruto & Dai joining the roster (Gameplay Trailer)
Only a few weeks to go until the epic anime brawler crossover JUMP FORCE arrives on February 15th, and now more characters are joining the fight as Boruto (NARUTO) & Dai (Dragon Quest) are coming to the game. Both characters have an array of powerful attacks and in this new gameplay trailer we get a glimpse at some of their moves as they fight each other.
The game will feature a number of fighters from popular manga including: Dragon Ball, NARUTO, One Piece and many more. Fights such as Goku, Frieza, Vegeta will be able to head to head against characters like Monkey D. Luffy (One Piece) or Yugi Muto (Yu-Gi-Oh). A total of 42 characters have been confirmed for the game, with more to come.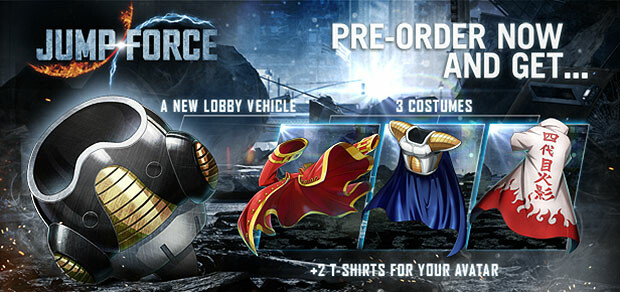 JUMP FORCE launches on February 15th and you can pre-order either version to get the following bonuses for free:
3 exclusive costumes for your Avatar: Naruto's Hokage Coat, Gol D. Roger's Jacket, Frieza's army special Battle Suit
Frieza's Hover Pod as a new Lobby Vehicle
+ 2 T-shirts for your Avatar