December 01, 2022 – CraigB

GP Team
Marvel's Midnight Suns Review Round Up
Marvel's Midnight Suns in review: The first critic scores can already be found on the international Metacritic rating list. We show you the most important ones here.
The tactics game from publisher 2K and developer Firaxis (Civilization, XCOM) seems to be well received by the trade press: Marvel's Midnight Suns, releasing on December 2nd 2022, is an RPG strategy mix in which you take command of popular Marvel superheroes, ally with other Marvel Heroes and take tactical card action, i.e. turn by turn, against sometimes demonic adversaries.
Marvel's Midnight Suns is supposed to be somewhat reminiscent of XCOM in terms of gameplay, but also offers completely new game elements. For example, the card-based, novel battle system that demands clever thinking, individual adjustments and always the best strategy from you. Speaking of customisations: You can also customise your superhero from the Marvel universe, such as with the classic Defender Skin for Doctor Strange, which we will include as a pre-order bonus.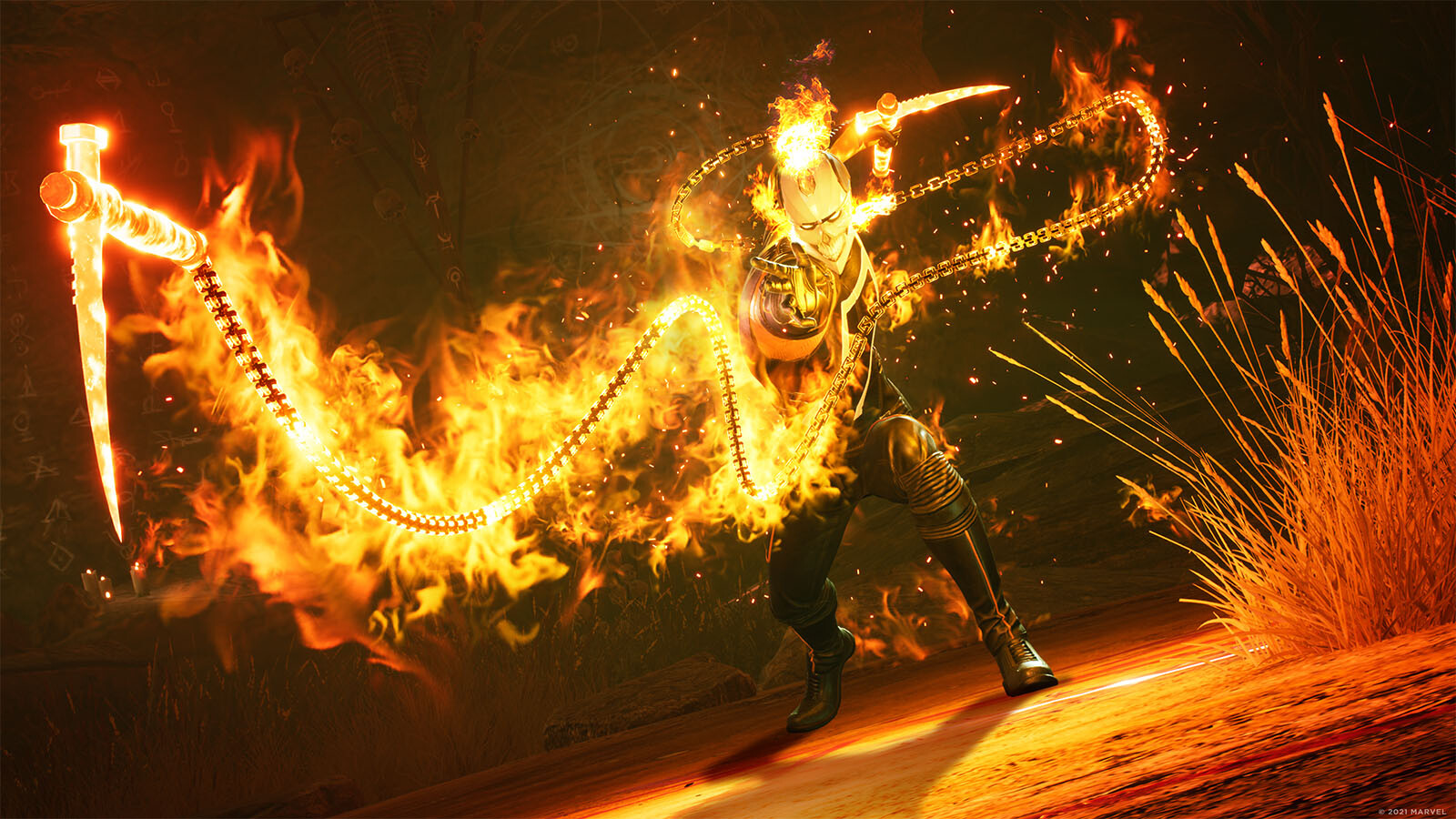 Marvel's Midnight Suns review ratings at a glance
On Metacritic, the PC version of Marvel's Midnight Suns currently has a Metascore of 83 out of 100 points - very nice! The same score on OpenCritic, where 91% of the critics recommend the game. Take a look at some of the review scores below:
GamesHub: 100
VGC: 5/5 ("Year's biggest surprise")
God is a Geek: 9.5/10
The Gamer: 4.5/5
IGN France: 90
Comicbook.com: 90
Atomix: 90
PC Gamer: 88
GameStar: 82
PC Games: 8/10
GameSpot: 8/10
NME: 80
Game Rant: 80
GameSpot: 80
IGN: 80
Dexerto: 80
Destructoid: 75
Ratings to be proud of. You can get started with Marvel's Midnight Suns tomorrow from release. You still have a few more hours to get your Doctor Strange Skin Bonus, so better be quick now and buy the tactics hammer cheaper on Gamesplanet!