March 21, 2019 – CraigB

GP Team
Gamesplanet Review Round Up: Sekiro: Shadows Die Twice
Ready your blade to face deadly foes when Sekiro: Shadows Die Twice launches tomorrow on March 22nd. See what the critics are saying with our review round up while you wait!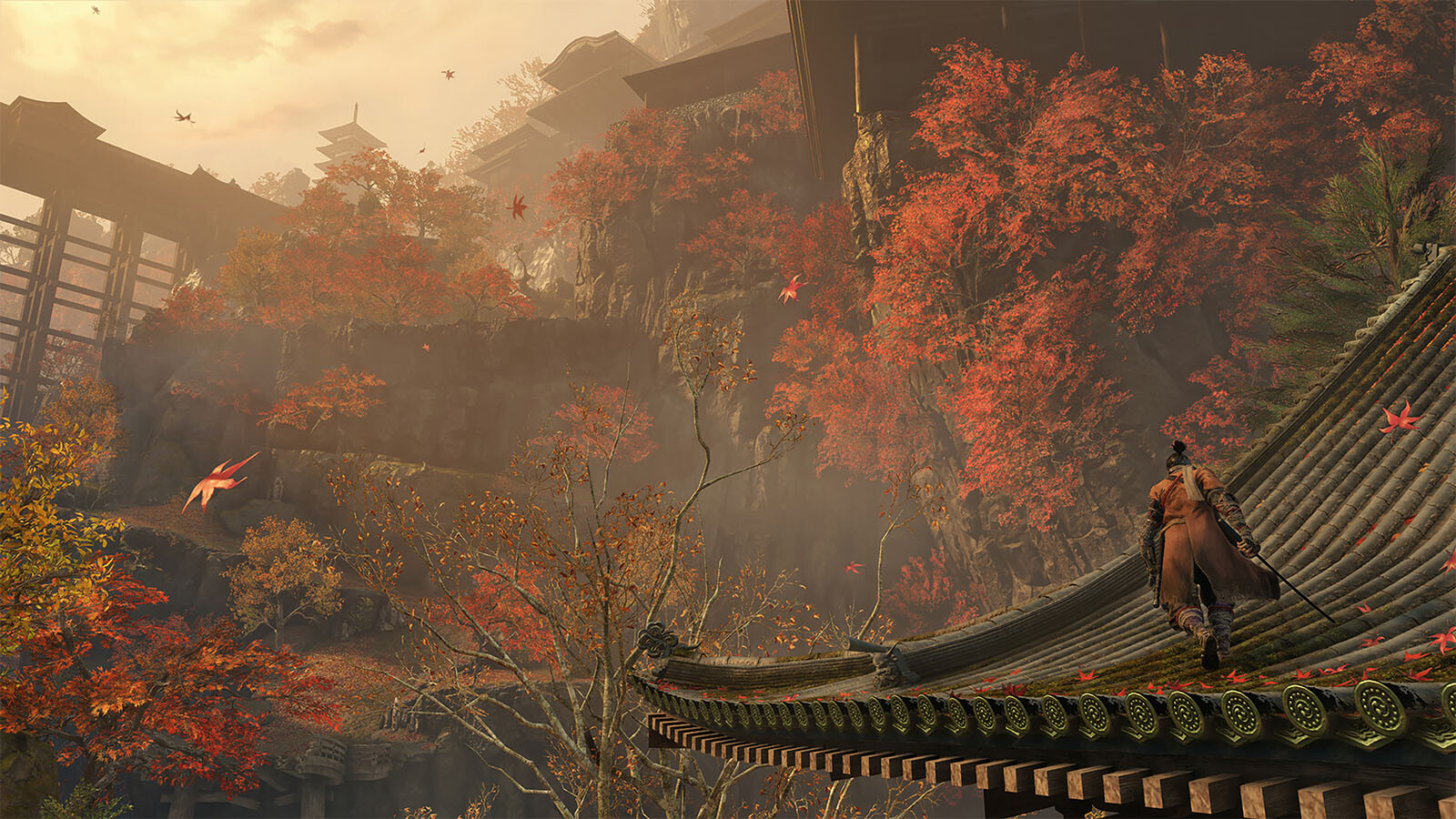 The one-armed wolf prepares to strike as From Software's upcoming action game Sekiro: Shadows Die Twice is set to launch on March 22nd. Much like From Software's other famous series Dark Souls, Sekiro: Shadows Die Twice has a large open world to explore filled with foes to conquer. Players will travel to Sengoku Japan during the late 1500s, as they go on a quest for vengance after losing your arm during battle. Fortunately for you losing an arm isn't as bad as you'd think, as you gain a powerful new prosthetic arm that is capable of supporting you with a variety of tools such as the grappling hook and more. The grappling hook will allow players to grapple onto high platforms and swing through the air to gain the drop on enemies. You'll also be able to fire off Shurikens for long range attacks, or a heavy axe that can be used to destroy shields.
Sekiro: Shadows Die Twice's combat relies heavily on posture, and by dishing out more damage or deflecting attacks you'll weaken an enemy, allowing for an instant death moment when you break their posture. If you manage to find yourself on the other end of the scale it's not the end as the game will allow you to respawn instantly thanks to a new system that will give you a fighting chance in battle if you fall. This can allow you to run away from tough fights or finish off a foe that's low on health. Be warned however, as dying a second time will spread a divine sickness to NPCs.
The game does away from classes and stats seen in Dark Souls, and instead focuses on a tiered skill tree that offers passive skills such as being able to improve your Stealth or gaining health back when performing a death blow. Sekiro requires you to use your sword skills in battle in order to survive encounters with a new Rock Paper Scissors mechanic. This will see you trying to dodge, parry or guard against attacks that rely on you reading your opponents moves. While there's a steep learning curve to the combat, you'll eventually be able to channel your inner Shinobi and pull of satisfying kills. Expect a lengthy action game with plenty of secrets and gameplay to be had!
Let's dive into the critic scores to see how the Sekiro: Shadows Die Twice is doing among the gaming sites! Open Critic currently lists the game at a Mighty 92 rating, based on 33 critic reviews.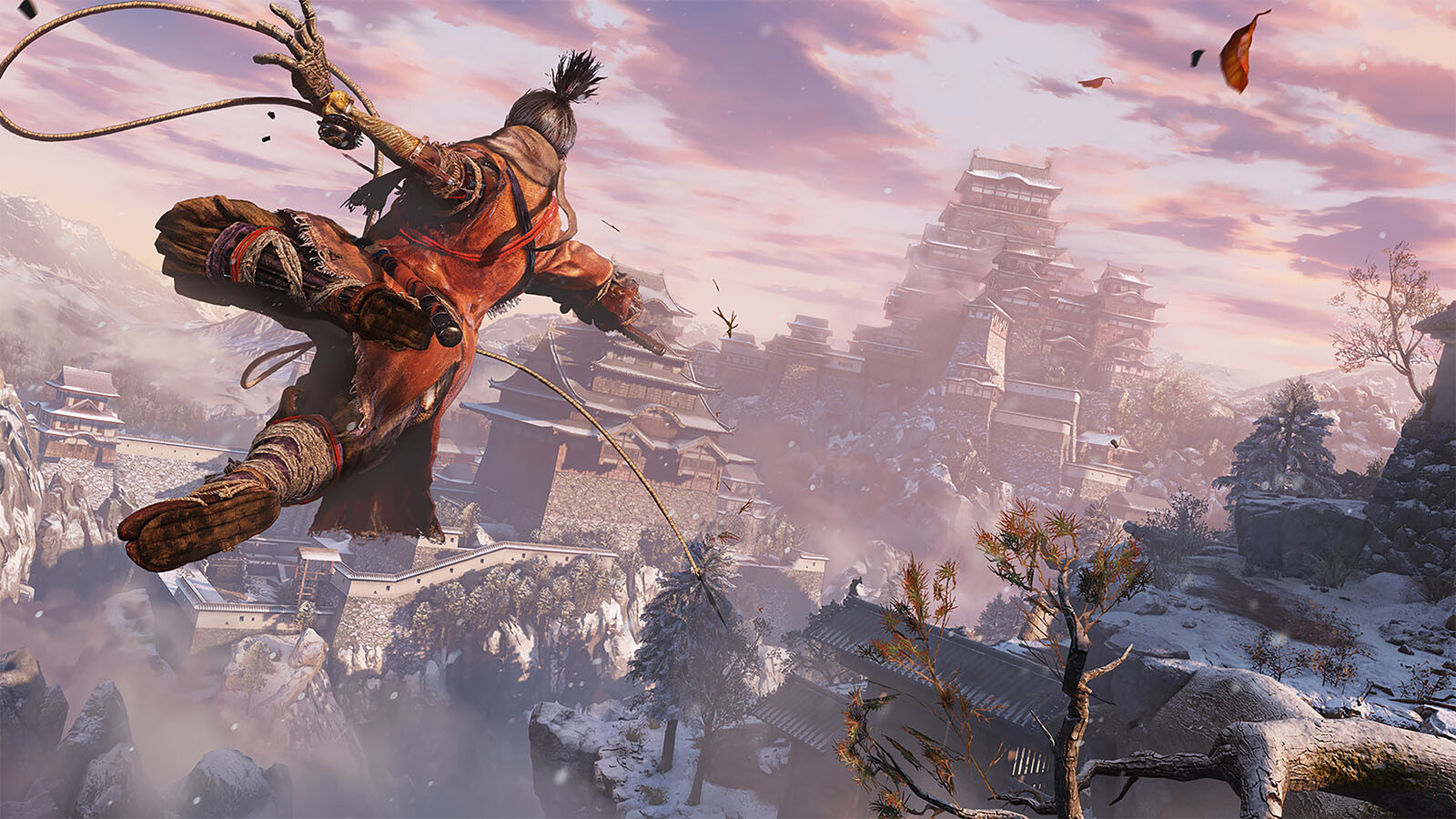 Swinging through the air with the greatest of ease.
Critics on Sekiro: Shadows Die Twice
"From Software takes its unique brand of challenging gameplay to the stealth-action genre, and delivers something unforgettable."
– Tamoor Hussain, GameSpot (9/10)
"Sekiro is a wild ride through narrative twists and shocking boss battles, and an amazing triumph or crushing defeat is only ever seconds away"
– Daniel Tack, Game Informerk (9/10)
"Sekiro: Shadows Die Twice is a stylish, focused stealth-action take on the FromSoftware formula that evolves in a different and refreshing direction. It may be a bit easier than a Souls game, but it's something amazing all its own."
– Brandin Tyrrel, IGN (9.5/10)
"Sekiro: Shadows Die Twice is a truly new expression of the design philosophy that FromSoftware has spent years refining. Shifting gears a bit in the setting, story, and gameplay, the spirit of Dark Souls is still clearly the driving factor here."
– Kyle Hanson, Attack of the Fanboy (4.5/5 stars)
"Sekiro: Shadows Die Twice is both fulfilling and satisfying and easily the best of FromSoftware's games yet."
– James Mitchell, Press Start (9/10)