October 18, 2018 – CraigB

GP Team
SOULCALIBUR 6 - Everything you need to know!
Take up your weapon with SOULCALIBUR 6 which is launching later tonight and get up to speed with the game with our handy guide while you wait!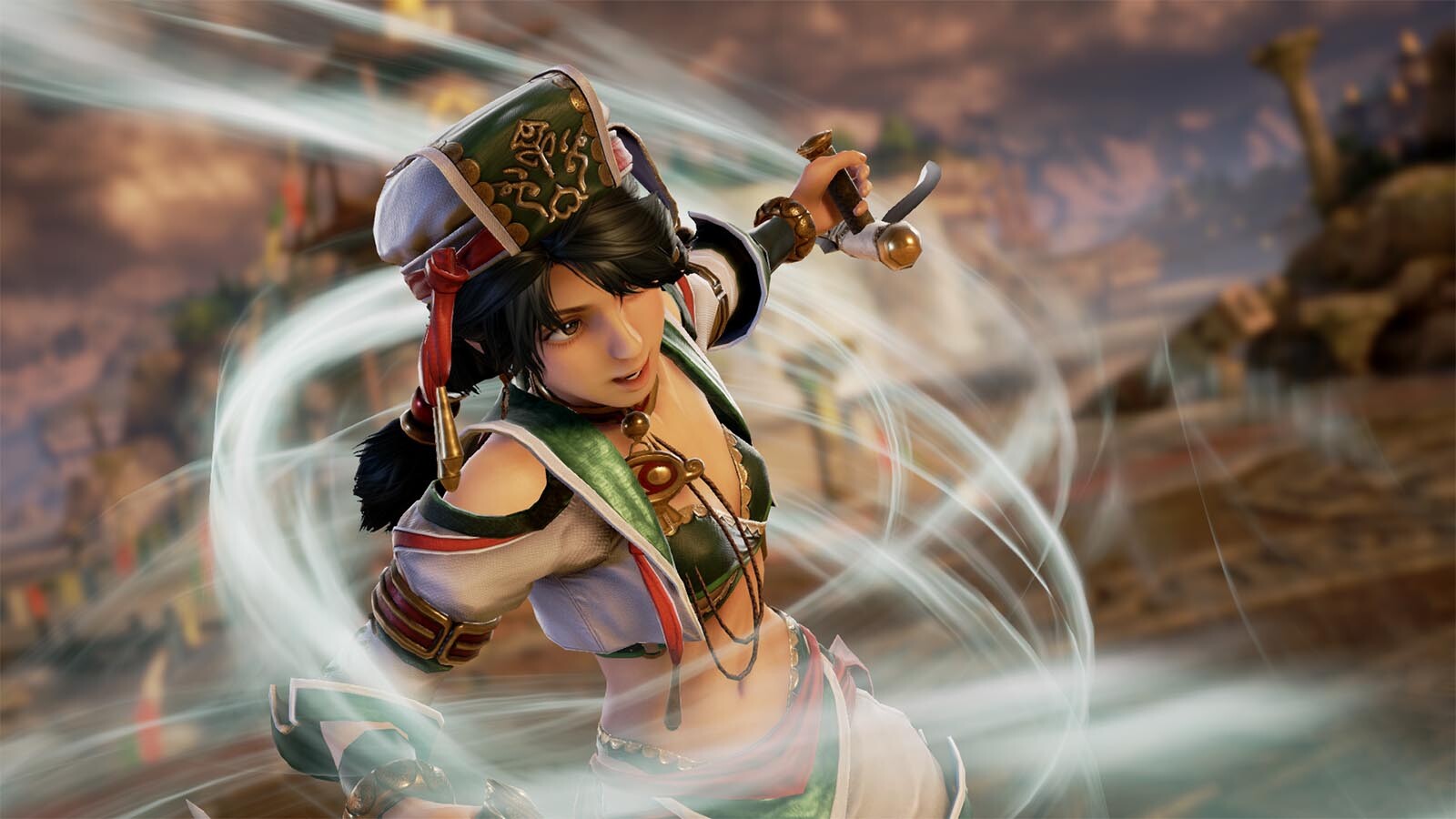 What is SOULCALIBUR 6?
SOULCALIBUR 6 is the next entry in the popular fighting series which focuses on weapon based fighting, and will be making the jump to PC later tonight for the first time in the history of the franchise. The game will feature 21 playable characters, from old favourites such as Taki, Sophitia, Ivy, Maxi and more, as well as newcomers such as Geralt of Rivia making a guest appearance in the series! Take on 2 unique single player campaigns, each with their own twists and mechanics. Soul Chronicle will retell the events of the original game, with new cinematics and stories to tell - while the Libra of Souls will allow players to create their own custom characters to do battle with and level up with RPG mechanics.
There's also plenty of Multiplayer action to keep players busy with as the game offers a variety of modes including: Ranked Matches, Casual Matches, Arcade and Training Modes. You'll also be able to visit the Museum to look at a gallery filled with artwork, documents, movies and more! Along with the classic 8 way movement and other mechanics that the series is best known for, SOULCALIBUR 6 features a new Reversal Edge mechanic which will give a new twist to the action in battle as players try to guess their opponents moves (a bit like Rock/Paper/Scissors). There's also the new Soul Charge which is gained over time and can be unleashed to do more powerful attacks at any point.
Like with other entries in the series SOULCALIBUR 6 is easy to pick up and start playing, whether you're a newcomer or a veteran there's something for everyone. If you've never played a SOULCALIBUR game before, or if you're looking for a fighter which is easy to learn then SOULCALIBUR 6 may be the game for you! Should you need more info you could take a look at our review roundup to see what the critics are saying.
SOULCALIBUR 6 Trailer Recap
Looking for a recap on all SOULCALIBUR 6 trailers, gameplay videos and other videos you've missed? We've put together a playlist for all that below!
Launch Times and Preload info for SOULCALIBUR 6
Start preloading the game right away so you'll be ready to go later tonight when the game launches. Grab your key and add the game to Steam to begin the download.
Preload Time: Available now!
Launch Time: October 18th at 23:00 BST / 00:00 CEST (October 19th)
Note: Players will need at least 12 gigs of HDD space in order to download the game.
SOULCALIBUR 6 PC System Requirements
Also be sure that your system is up to the task of running SOULCALIBUR 6 on PC, and if you're not sure you can take a look at the system requirements for a list of minimum and recommended requirements required to play the game. We'd also recommend making sure you have the latest drivers for your Graphics Card to ensure the smoothest experience at release - AMD / Nvidia
SOULCALIBUR 6 Version Comparison
Still on the frence with which version to get? Gamesplanet to the rescue! We've prepared a handy version comparison to help players decide which version is the best for them!
By purchasing the Deluxe Edition you'll get the Season Pass that features 5 DLC packs which includes 3 new characters, 2 armour packs and Tira as an additional playable character.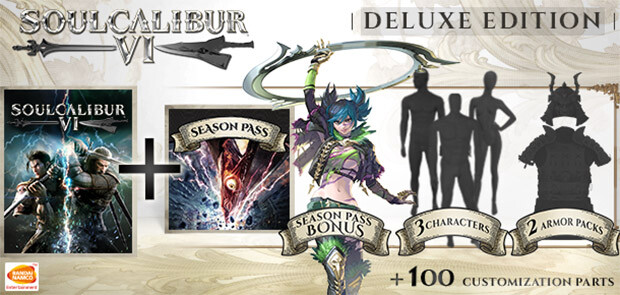 SOULCALIBUR 6 releases tonight, pre-order to get your key and start preloading now!
Problems with SOULCALIBUR 6? We're here to help!
Getting a new game is an awesome experience and we want to make that as trouble free as possible, so we've put together a guide of common troubleshooting problems and FAQ's to help you out with SOULCALIBUR 6 on PC. You can find our Help Topic here.