July 28, 2022 – CraigB

GP Team
All aboard as Sweet Transit rolls into Early Access and save 15% off!
Tickets at the ready as Team17's unique city builder Sweet Transit has arrived at the Early Access station. Created by Ernestas Norvaišas and published by Team17, Sweet Transit allows players to expand small villages into thriving cities. Start small with a small warehouse and build a network of villages and cities! Take a look at the brand new launch trailer and get ready for trading!
Sweet Transit Features
Expansive Train-Led City Builder
From a single warehouse, build a thriving interconnected world of villages and cities as you expand your rail network and evolve your society.
Vastly Customisable Railway Networking
Connect your settlements to ensure a painless transit for workers and civilians using platforms, stations and intricate routes to expand and link together your network.
Evolve Your Industry - From Steam to Diesel
Plan your settlements to fit both the landscape and needs of your citizens. Create basic and advanced production lines to ensure the most economical movement of resources. Take advantage of the mighty railway to automate production and meet ever-growing needs of your settlements.
Be a Person of the People
Your citizens have needs and get tired as they work. It's important that you maintain their happiness and requirements by ensuring they have accommodation, water, food and more as you scale up your cities. Unhappy or tired workers are less productive and will be detrimental to your production lines.
Day One Mod Support
Sweet Transit features full mod support from day one, allowing you to create custom content for the game as you please. Steam Workshop support is fully integrated with the title allowing for ease of access to the modding community.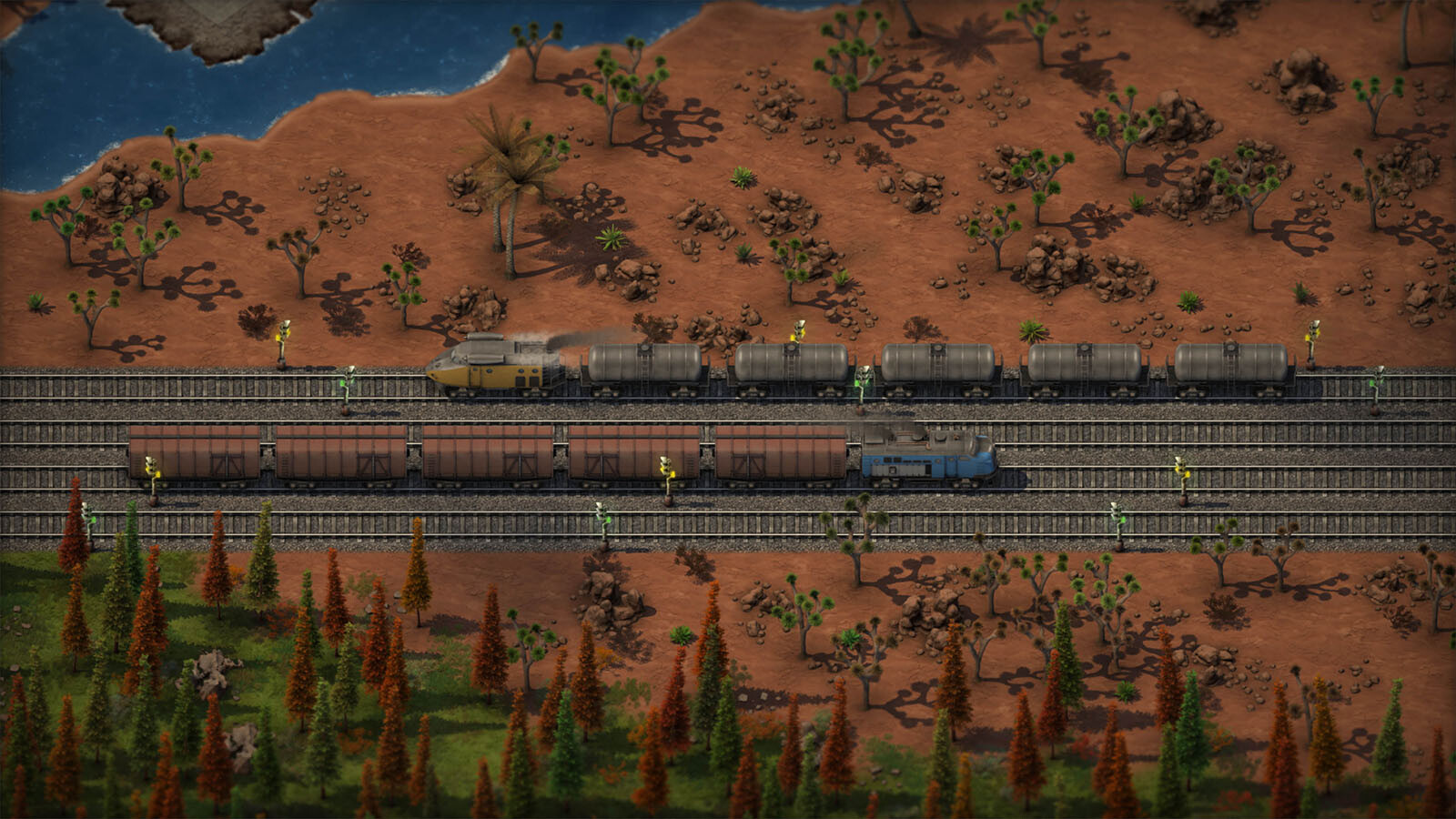 Sweet Transit is out now in Early Access and you can save 15% off during launch week with Gamesplanet!