October 07, 2021 – CraigB

GP Team
The Dark Pictures Anthology: House of Ashes - Character Introduction Trailer
"Hell is empty, and all the devils are here" is the tagline for the latest trailer for the next entry in Supermassive games horror series The Dark Pictures Anthology with the House of Ashes launching on October 22nd (just in time for Halloween). As with previous games in the series you'll be able to play the game solo, or team up with a friend to make decisions that shape the whole story.
In the game you play as a group of Special Forces that uncover something deadly buried within a Sumerian temple, which is home to a nest of unearthly creatures. The game also features some well known actors lending their likeness and voice to characters including Ashley Tisdale, Nick E. Tarabay, Paul Zinno and more. Take a look at the new trailer to see who you'll decide the fates of when the game launches later this month!
House of Ashes Features
Navigate the underworld and escape a terrifying threat
Fight your way out of a buried sumerian temple against hordes of deadly monsters that have claimed you as prey.
The enemy of your enemy is your friend
This time, your crew is composed of 2 opposing factions that rarely see eye to eye. Can you put aside your character's rivalries to fight together as one ?
Don't play alone
The two critically acclaimed multiplayer modes are back. Share your story online with a friend or aim for safety in numbers through the offline 5-player pass-the-pad mode.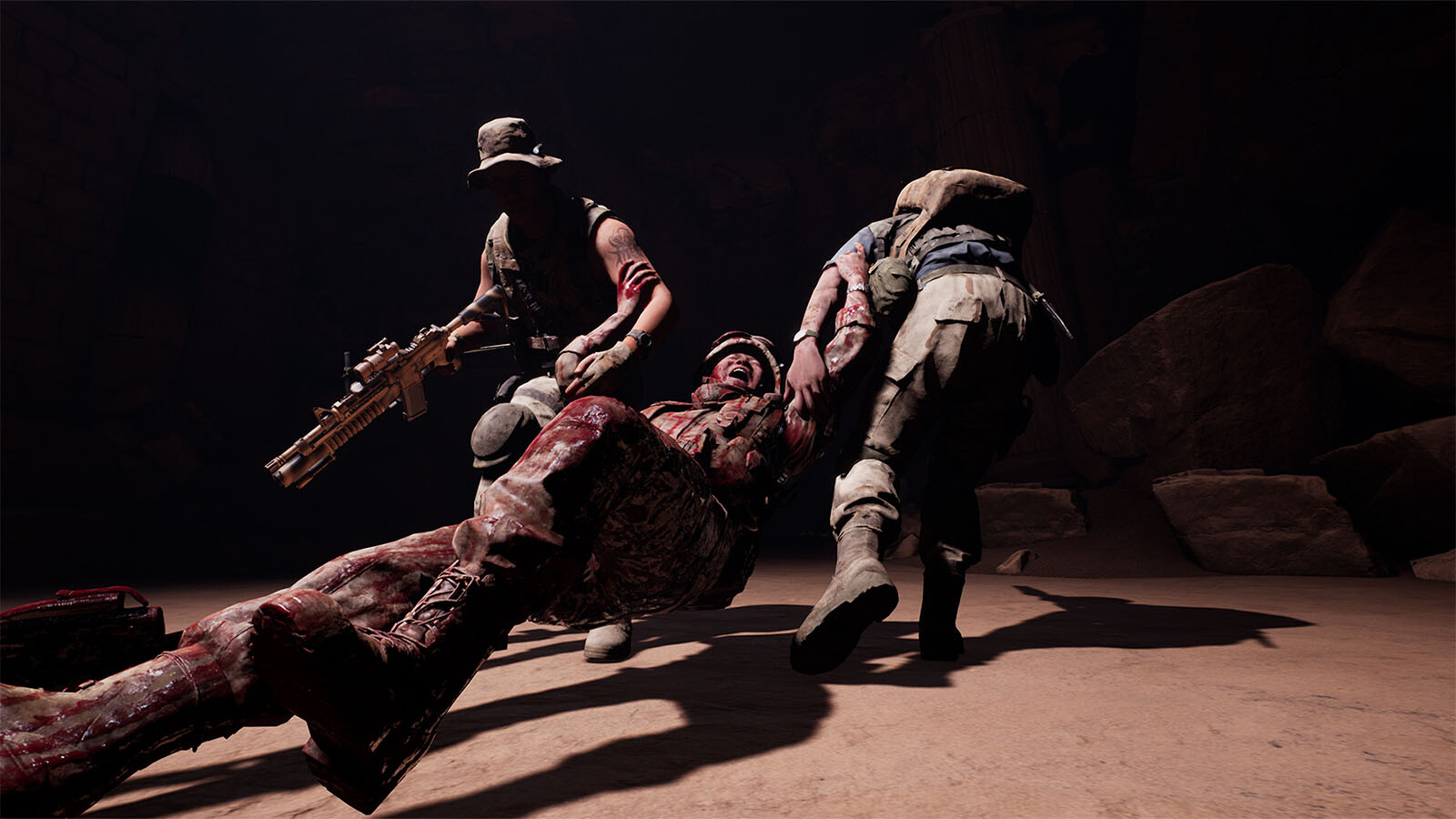 The Dark Pictures Anthology: House of Ashes launches on October 22nd. Pre-order from Gamesplanet to save 10% off and get the Curator's Cut, featuring new scenes playable from the other characters' perspective with brand new choices and decisions to make.