The Dark Pictures Anthology: Man of Medan Co-op announced with gameplay footage and trailer!
Team up with friends and take on the horrors that await you as Multiplayer is coming to The Dark Pictures Anthology: Man of Medan next month when it launches on August 30th.
Supermassive Games (best known for their work on Until Dawn) are set to unleash their next horror experience The Dark Pictures Anthology: Man of Medan next month on August 30th. Not only will the game offer a deep single player experience, but it'll also feature 2 multiplayer modes that offer control of multiple characters with up to 5 players locally, or 2 players playing online. See the first gameplay trailer to get an idea of what to expect when the game launches next month.
If you want to get a look at how the new Co-op works, Eurogamer have managed to get some hands on with the game and have released a video featuring almost half an hour of co-op gameplay. Each player will control their own character and the choices each makes will offer a different experience than if you were playing solo. As always, this may contain some spoilers so if you want to wait until release it may be best to hold off watching!
NOTE: May contain Spoilers!
The Dark Pictures Anthology: Man of Medan's Co-op has been something that the team is happy to be working on and will introduce multiple ways to play the game with friends. Series Director and Executive Producer at Pete Samuels from Supermassive Games spoke a little about the new multiplayer mode and what it means for the game:
"We're delighted to reveal two very different multiplayer modes ahead of the launch of the first title in The Dark Pictures Anthology. We know from fan reactions to Until Dawn, that multiplayer was a massively desired feature for Man of Medan, so we're sure players will love tackling the horrors of the world from new perspectives"
Not only will you be able to play in 2 player co-op online, but they'll also be an option to play with up to 5 players in local co-op thanks to the Movie Night Mode. This essentially allows players to pass control of the game to another so you they can play the character of their choice and make decisions for them, adding an entirely new dynamic for multiplayer.
"We designed Man of Medan, and every game in The Dark Pictures Anthology, from the very beginning with both single and multiplayer in mind. Now, in Shared Story Mode, players can experience two sides of the same scenes from completely different views – the actions of each shaping the story…and the fate…of the other."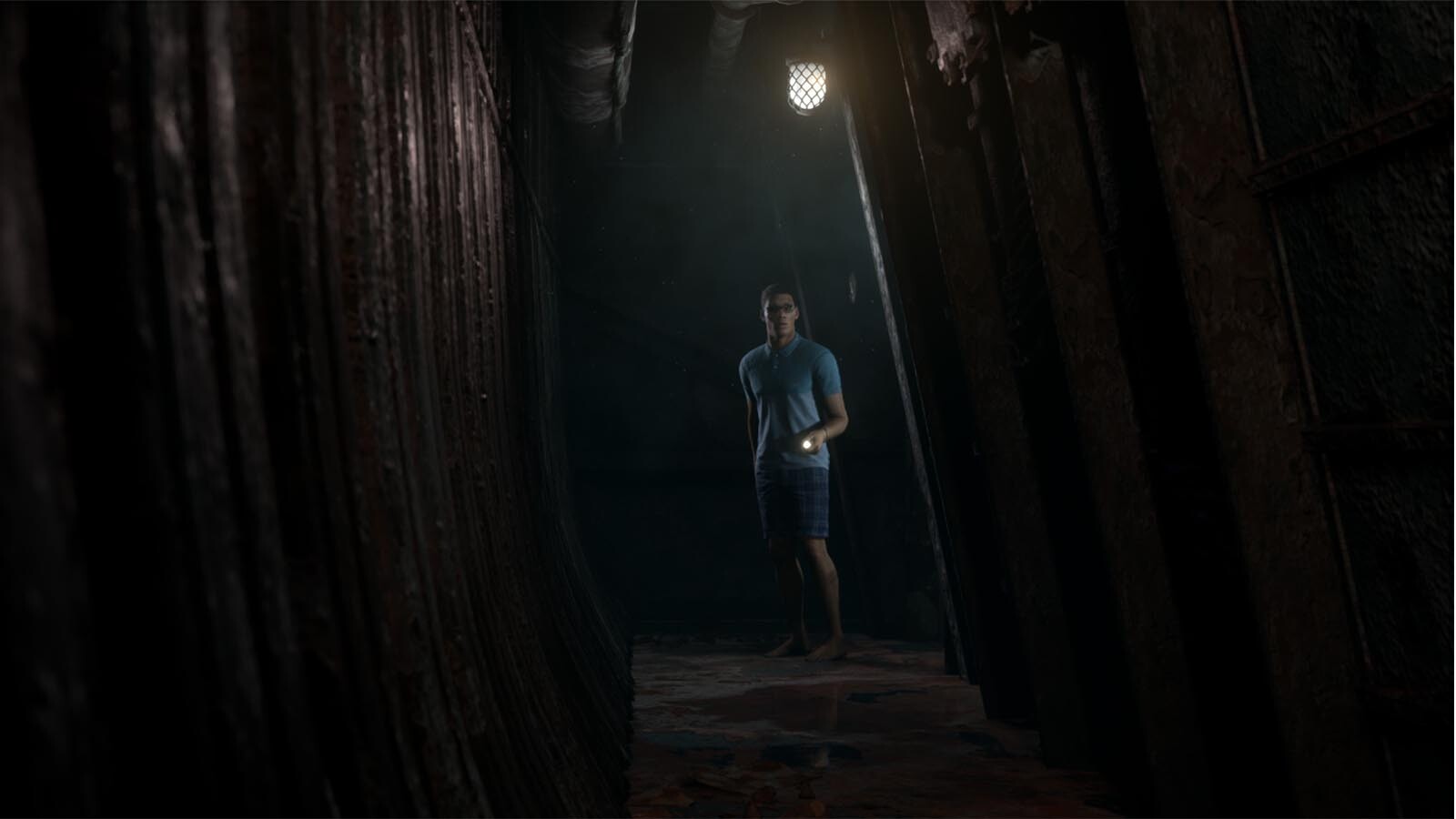 Man of Medan Multiplayer Features:
Shared Story Mode
Share your story simultaneously with a friend in 2 Player online co-op
Both players explore the world, make choices and actions that affect the outcome of the story and the fate of the characters you are playing
Play through scenes from a different perspective to the single-player experience, sometimes together, sometimes apart in totally separate scenes revealing new information, locations and scares
The decisions you and your friend make could be the one thing that keeps them all alive…
Movie Night Mode
Play locally in a group of up to 5 players with one controller, pass the pad and play the character of your choice in turn
Each player takes charge of the movement, decisions and choices of one of the five main characters
Will you make decisions just to save your own character? Or try and keep everyone else alive?
At the end of your playthrough, your actions and impacts throughout the playthrough will be judged – with achievements & rewards for each player
The Dark Pictures Anthology: Man of Medan launches next month on August 30th. Pre-order the game today to save 15% off and get the Curator's Cut bonus for free! This extended cut mode will be playable after the main game and features scenes playable from the other characters' perspective, with brand new choices and decisions to make.