October 15, 2019 – CraigB

GP Team
The Outer Worlds - The Opening 20 Minutes of Gameplay
Prepare to embark on an intergalactic adventure next week when Obsidian Entertainment's Sci-Fi RPG game The Outer Worlds launches on October 25th. Before that, some new footage from IGN has been released that gives us our first look at the opening 20 minutes of gameplay.
Spoiler Warning!!
The game is the creation from the studio that previously worked on such hits like Fallout: New Vegas and is taking what made the Fallout series great, with a new twist. Players will go on an epic adventure as they explore a space colony. Choices you make in the game will shape the outcome of the story and there'll be plenty to see and do within The Outer Worlds. Meet companions, go on an adventure across the stars and see the wonders that the galaxy has to offer!
The Outer Worlds Features
The player-driven story RPG: In keeping with the Obsidian tradition, how you approach The Outer Worlds is up to you. Your choices affect not only the way the story develops; but your character build, companion stories, and end game scenarios.
You can be flawed, in a good way: New to The Outer Worlds is the idea of flaws. A compelling hero is made by the flaws they carry with them. While playing The Outer Worlds, the game tracks your experience to find what you aren't particularly good at. Keep getting attacked by Raptidons? Taking the Raptiphobia flaw gives you a debuff when confronting the vicious creatures, but rewards you with an additional character perk immediately. This optional approach to the game helps you build the character you want while exploring Halcyon.
Lead your companions: During your journey through the furthest colony, you will meet a host of characters who will want to join your crew. Armed with unique abilities, these companions all have their own missions, motivations, and ideals. It's up to you to help them achieve their goals, or turn them to your own ends.
Explore the corporate colony: Halcyon is a colony at the edge of the galaxy owned and operated by a corporate board. They control everything... except for the alien monsters left behind when the terraforming of the colony's two planets didn't exactly go according to plan. Find your ship, build your crew, and explore the settlements, space stations, and other intriguing locations throughout Halcyon.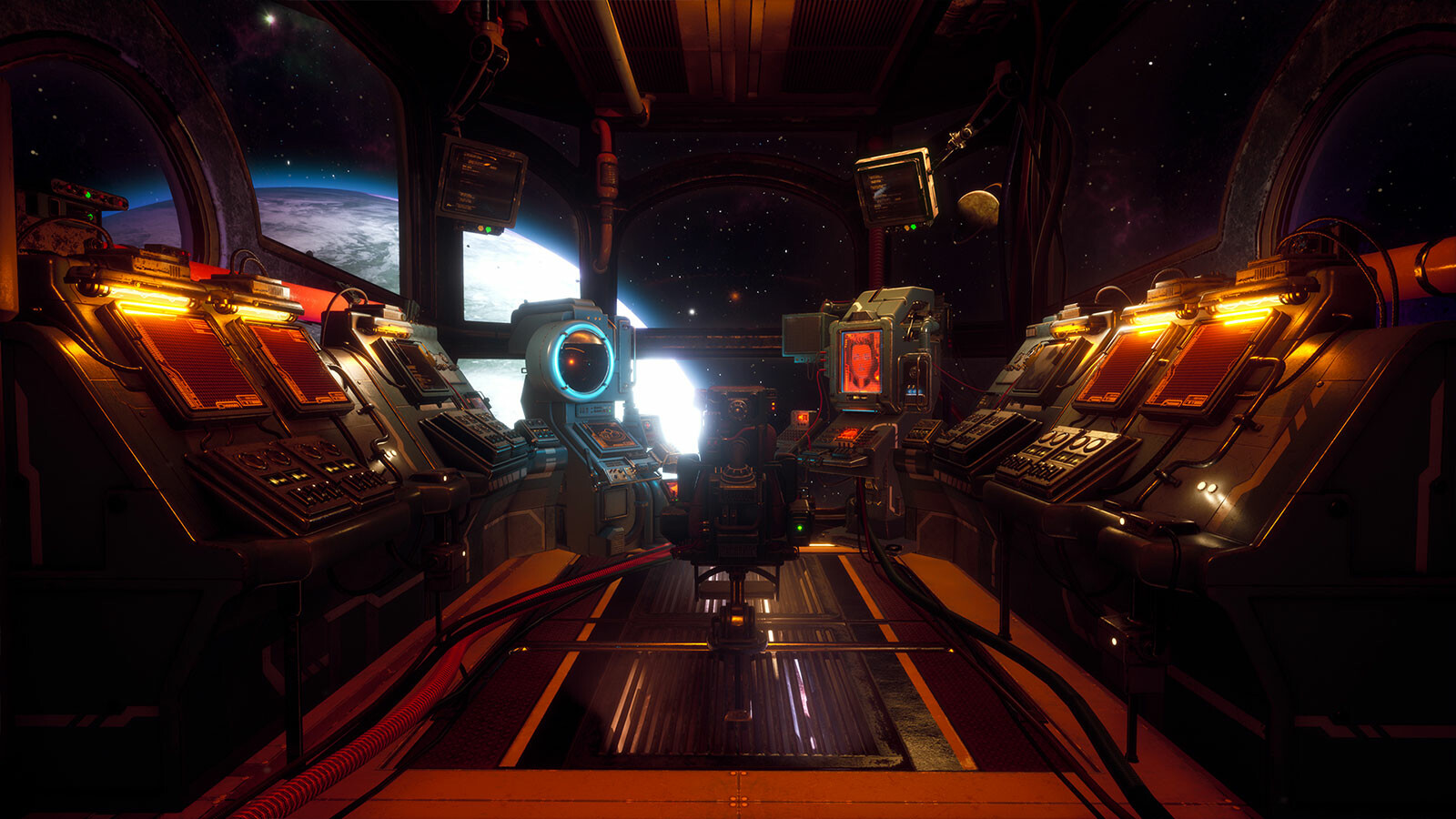 The Outer Worlds launches next week on October 25th, pre-order the game today from Gamesplanet and be ready to travel the stars!