July 27, 2020 – CraigB

GP Team
Like Stardew Valley, but with more beer: Travellers Rest arrives July 28th in Early Access
Brew up an ale as our Tarven Management game Travellers Rest, published by Metaboli Publishing (that's us) launches in Early Access on July 28th. More than 25k gamers have already added the indie title on their Steam wishlist. Is it the good beer? Or is it the entertaining gameplay? You can find out here.
A life sim that looks a lot like Stardew Valley, yet has so much more to offer behind the counter. More beer, for example. And other homemade drinks that you offer to traveling adventurers looking to drown their sorrows. Heroes from around the world come to your inn to recover from the rigors of heroic life. But it's not just alcohol that makes visitors to Travellers Rest appealing, as the game offers brewing, building and even management. As a manager of a fantasy tavern you have your hands full with pixel to make the place flourish and establish your inn as a social hub.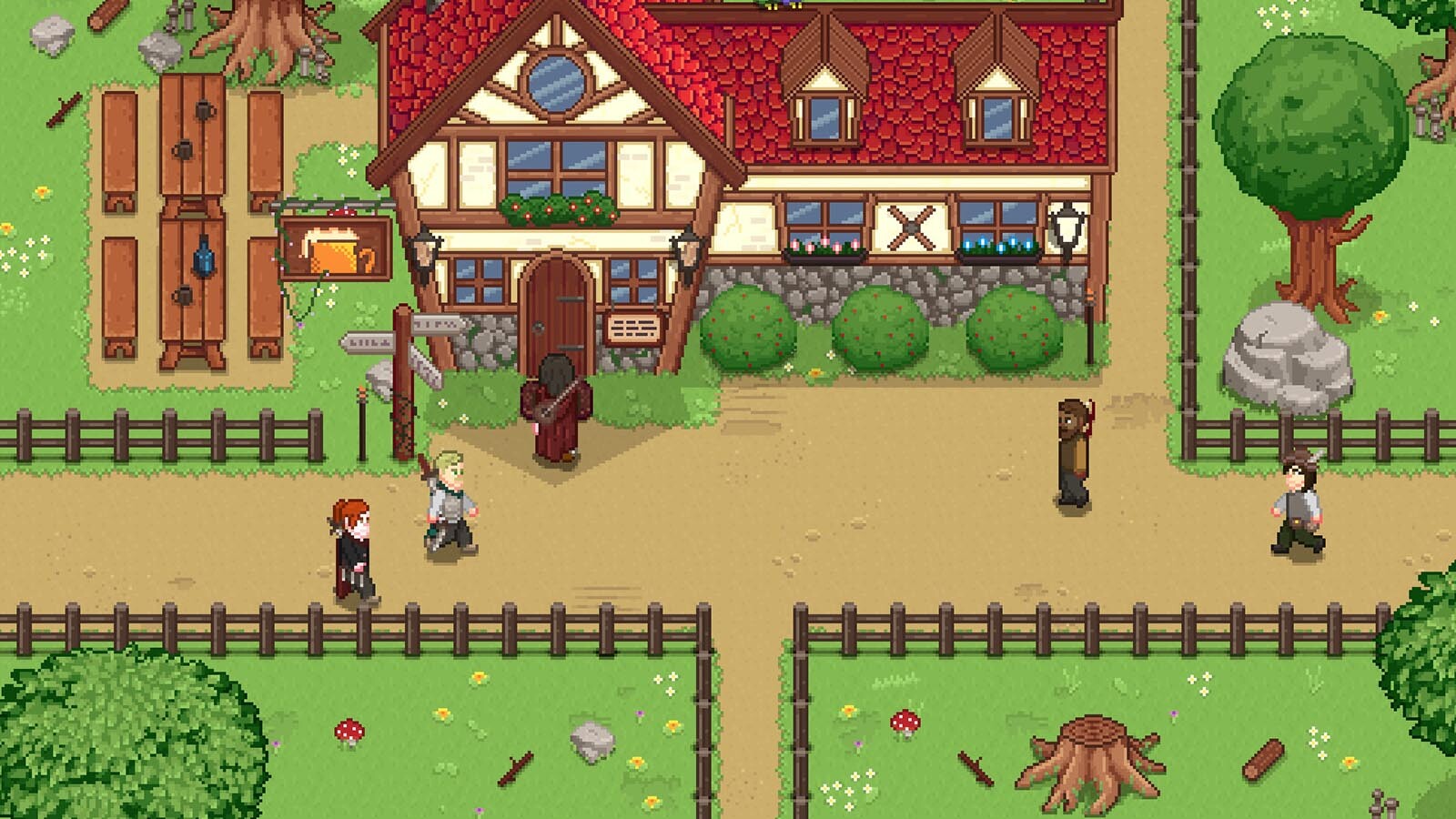 Release: Travellers Rest for PC launches on July 28th in Early Access
Travellers Rest, developed by Louqou, invited tavern testers to the bar with a demo version in advance. Influencers and members of the press classify the title as "very promising". Rock Paper Shotgun, for example, has voted Travellers Rest among the best Steam Festival Demos (RPG). RPS also mentioned the depth of the game and was quite a fan of the gameplay provided (more content to be added regularly). Tester Alice Bell also writes: "... you get a cat and a pub that has a pub cat is an A+ pub". Word!"
Of course the community is also important to us and their input is welcomed. On Discord, would-be barkeeps can offer their own input, because that's what early access phases are for. What wishes - apart from cats - do you have for your dream tavern? Join the Discord Group and follow Metaboli on Facebook or Twitter to keep up to date with the game (and other projects).
Serve beer and get customers in Travellers Rest
The main focus of the game is to keep your guests happy, as a happy customer can boost your tavern's appeal. Players will need to be prepared for special situations that might occur, such as the visit of a heroic bard or guests from a royal house. On weekends your tavern will be particularly busy. Visitors may not only want food and beer, but also a room for the night. If you manage to gain the trust of your guests, you can also visit them in the neighbouring village. The best tavern keepers are always part of a community.
Your tavern in Travellers Rest is set in the middle of a vibrant environment. Resources for expanding the tavern and ingredients for your food will be sourced from local merchants. Decorate your accommodation with furniture and decorations to make it livable. As you travel around the tavern, you will gain experience, discover new items and recipes, level up your character and invest the points you gain in the skills of six technology trees. As your tavern keeper grows, your skills in dealing with nature, cooking, brewing and social skills will grow too.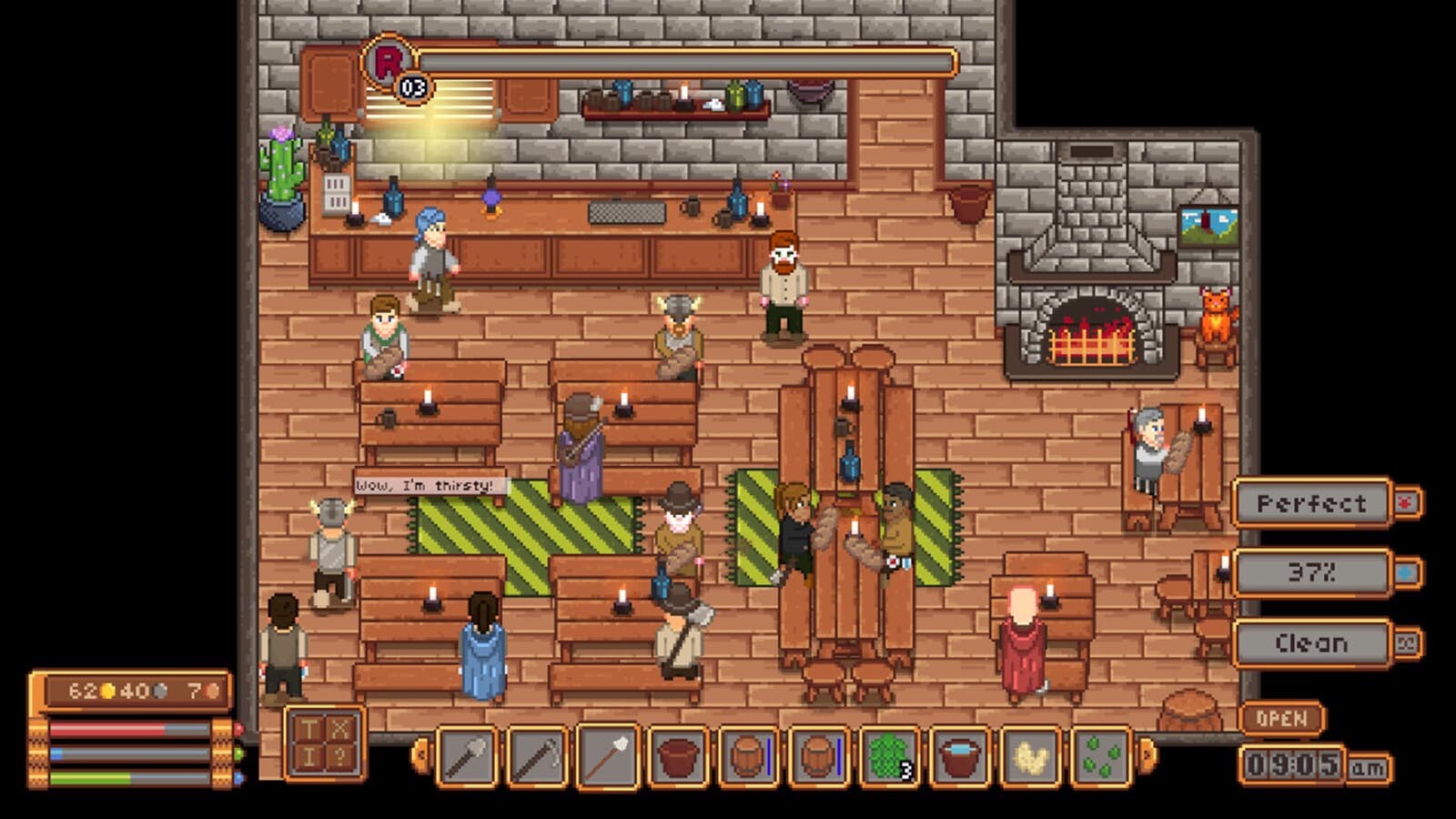 Travellers Rest will be launching on July 28th (9am PDT / 5pm BST) in Steam Early access and will also be available at Gamesplanet at launch with a tasty launch offer!