February 19, 2019 – CraigB

GP Team
Play the Trials Rising Open Beta from Feb 21-25th for Free!
Experience breathtaking stunts and over the top action when Trials Rising launches next week on February 26th. Before that however, Ubisoft is planning to give players a chance to experience the action for themselves with an upcoming Open Beta weekend from February 21st-25th that'll give everyone a chance to try out the game for free! To get started, simply head over to the Trials Rising Open Beta page and select your platform of choice. Afterwards, you'll be able to start preloading the game and be ready to go on February 21st.
Players who play the Open Beta will also be able to unlock the Trials Turbo Bike Pipe for use in the full game at launch!
Open Beta Times
Preload - Available Now!
Launch Time: February 21st at 9am GMT / 10am CET
Open Beta end: February 25at 8am GMT / 9am CET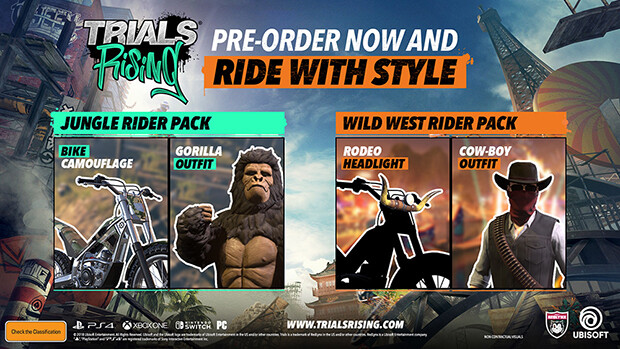 Trials Rising launches February 26th, pre-order the game today to get bonuses!