February 25, 2019 – CraigB

GP Team
Gamesplanet Review Round Up: Trials Rising
Prepare your engines as Trials Rising is getting ready to launch tomorrow. See what the critics are saying with our review round up while you wait.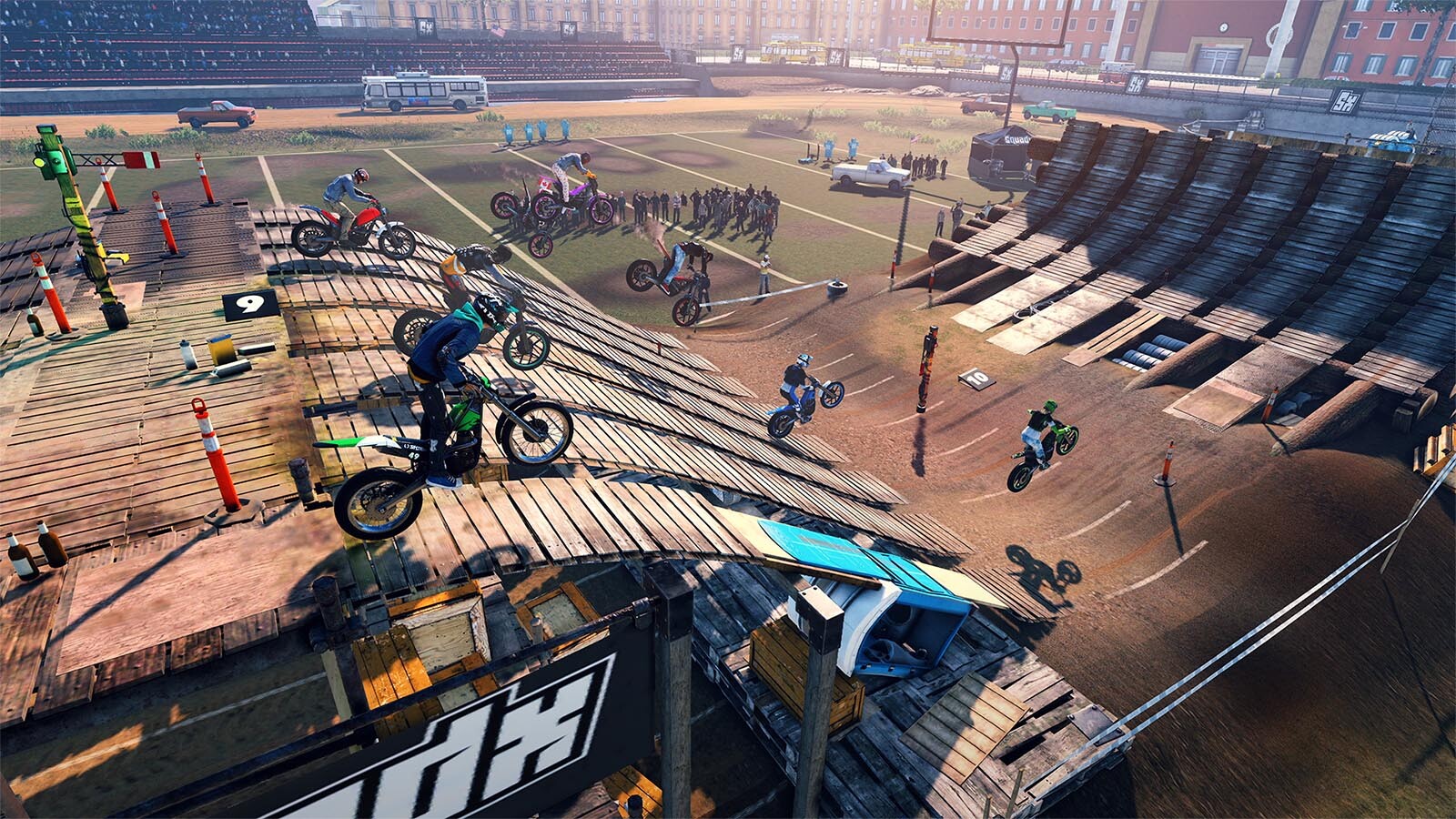 New tracks and new challenges!
Enjoy thrilling new high speed stunt action when Trials Rising launches tomorrow. Like previous entries in the series, you'll enjoy a number of challenges spread out over a variety of courses. Whether that's riding around the skylines of New York City, or taking on the Great Wall of China. There's also the brand new Tandem Bike challenges that offer co-op biking for you and a friend. Contracts will help you progress further into the game and they replace the challenges seen in Trials Fusion with high rewards for those seeking to be the best.
This time around the game also introduces revamped Tutorials that explain the basic and advanced moves needed to succeed on the courses, which is helpful for new players coming to the game. You can also once again create custom levels thanks to the Level Editor that can give the tools to some crazy creations such as being in low gravity in Space. Even if you're not able to create something yourself, there are plenty of custom creations to look forward to thanks to the community share feature that allows others to present their creations for you to try.
Let's dive into the critic scores to see how the Trials Rising is doing among the gaming sites! Open Critic currently lists the game at a Strong 81 rating, based on 30 critic reviews.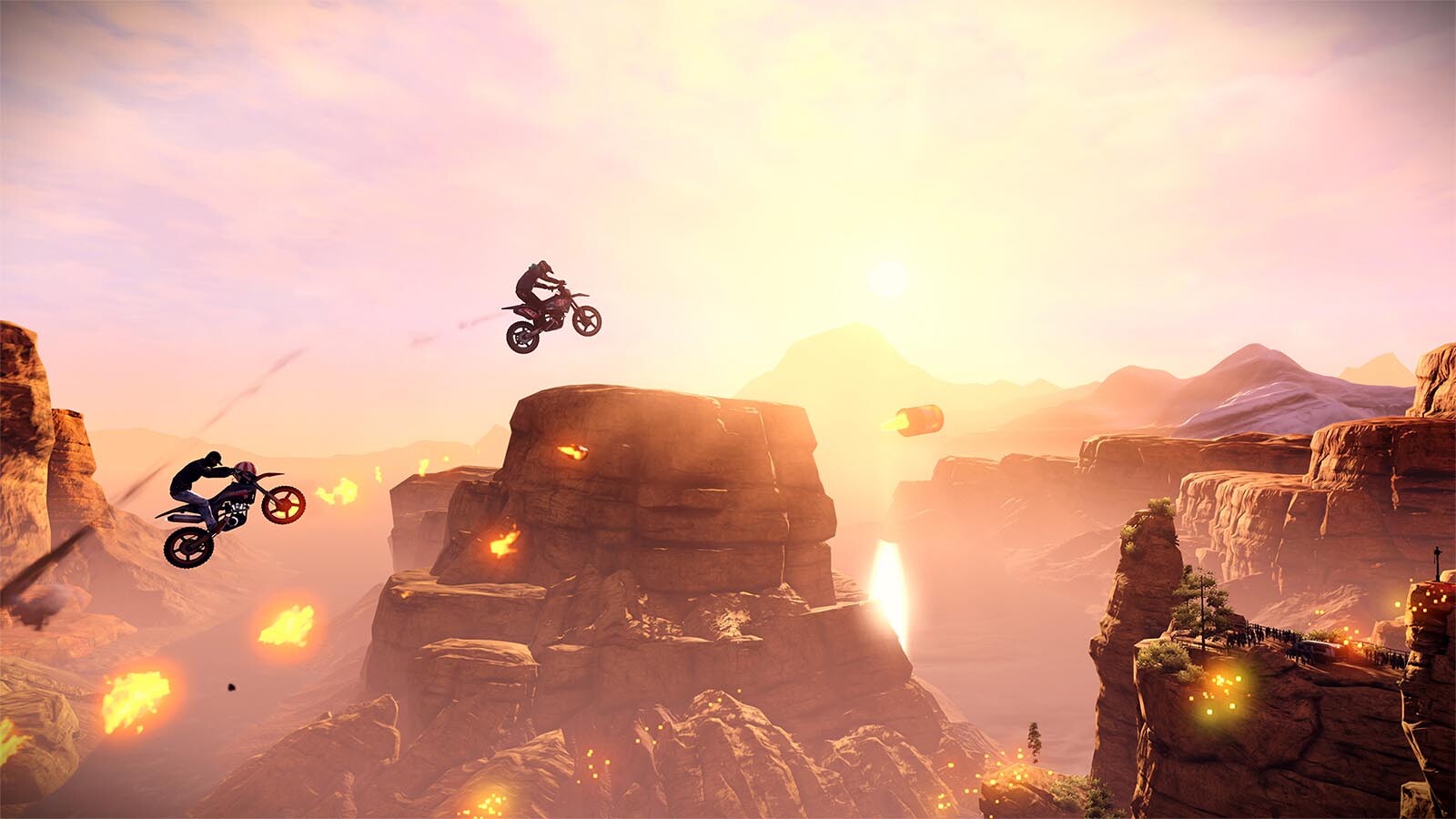 Critics on Trials Rising
"An extraordinarily solid mix of racing, platforming, and puzzling your way through stunning and devilish obstacle courses, only let down by the fluff surrounding the core experience."
– Tim McDonald, PC Invasion (4/5)
"Trials Rising is a thrill ride of crazy tracks and various challenges ,pushing physics-based racing to its limits."
– Chris White, God is Geek (8/10)
"Trials Rising has an impressive new tutorial, even more extensive customization, and an awesome pool of levels that can be disappointingly discouraging to unlock."
– Tom Marks, IGN (7.9/10)
"Trials Rising takes us back to basics with the real world inspiring a long series of new and inventive trials, but losing none of the challenge or RedLynx's dark sense of humour. The menus are a bit messy, the loot boxes pointless, and it doesn't really advance the series, but when you get into it this is the series back to its addictive, infuriating, "one more go!" best."
– Stefan L, TheSixthAxis (8/10)
"A layer of modern nonsense can't obscure the purest, most entertaining Trials game in an age."
– Martin Robinson, Eurogamer (Recommended)