October 01, 2019 – CraigB

GP Team
Prepare for adventure with a 9 Minute Gameplay Overview trailer for Trine 4
The Trine series returns next week with the release of Trine 4: The Nightmare Prince on October 8th. Today we've got a brand new look at the game from publisher Modus Games who have released a 9 minute gameplay overview trailer to get players up to speed with the game. Like previous entries in the series, you'll control 3 characters - each of which has their own abilities. Players can even team up with others thanks to the online and split-screen co-op modes!
Play as the cunning thief Zoya, brave knight Pontius, and wise wizard Amadeus in a brand new adventure. Use Zoya's elemental arrows, Pontius' trusty blade and conjure with Amadeus to solve puzzles to progress on your journey. Customise your experience with skill trees for each hero. Discover more with the gameplay overview trailer while you wait.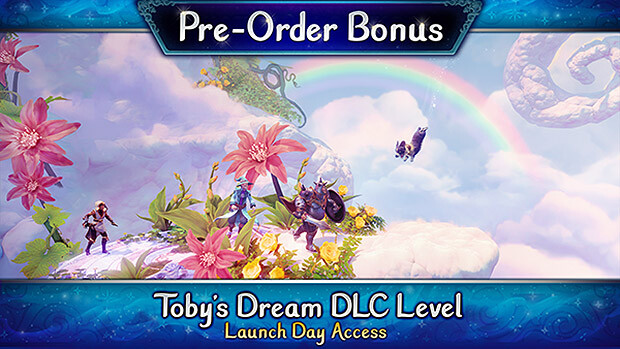 Trine 4: The Nightmare Prince launches on October 8th and can be pre-ordered from Gamesplanet now for 10% off. You'll also get launch day access to a special new level, Toby's Dream!