November 03, 2022 – CraigB

GP Team
WRC Generations - The FIA WRC Official Game races in for release!
With the release of WRC Generations, a generational change is indeed taking place on virtual rally tracks. Welcome to the world of hybrid motorsport!
With some new features, the WRC rally series enters the home stretch today with WRC Generations - The FIA WRC Official Game, before the licence for the FIA WRC changes hands next year. Racing enthusiasts will experience one of the most realistic rally simulations for the PC with WRC Generations, packed with challenges, tracks, vehicles and authentic replicas of real FIA WRC teams. Developer KT Racing and publisher Nacon also send hybrid models onto the tracks for the first time with WRC Generations - the launch trailer for today's release of the game shows you just how awesome they are.
Entering the hybrid era has had a noticeable impact on rallying. Drivers and teams have to adapt to the new conditions and develop new strategies. WRC Generations reflects the integration of hybrid technology with adjustments to the gameplay. For example, it is no longer enough to keep an eye on the fuel level - precise battery handling is crucial for different tasks. You can also let off steam in the new league mode, where you can meet online drivers with a similar driving level.
WRC Generations - The FIA WRC Official Game Features
750 km of unique special stages in 22 countries
49 teams from the 2022 season (Rally1 / Rally2 / Junior WRC)
37 legendary cars plus additional bonuses
165 timed special stages
To make the championship even more realistic, a completely redesigned Rally Sweden environment has been added, with 6 brand new special stages in the Umeå region.
New features:
The new hybrid cars
New, even more realistic vehicle physics
A LIGA mode where you can challenge other players
A new Rally Sweden environment with 6 brand new special stages
Share liveries and stickers with the community
In-game team creation and management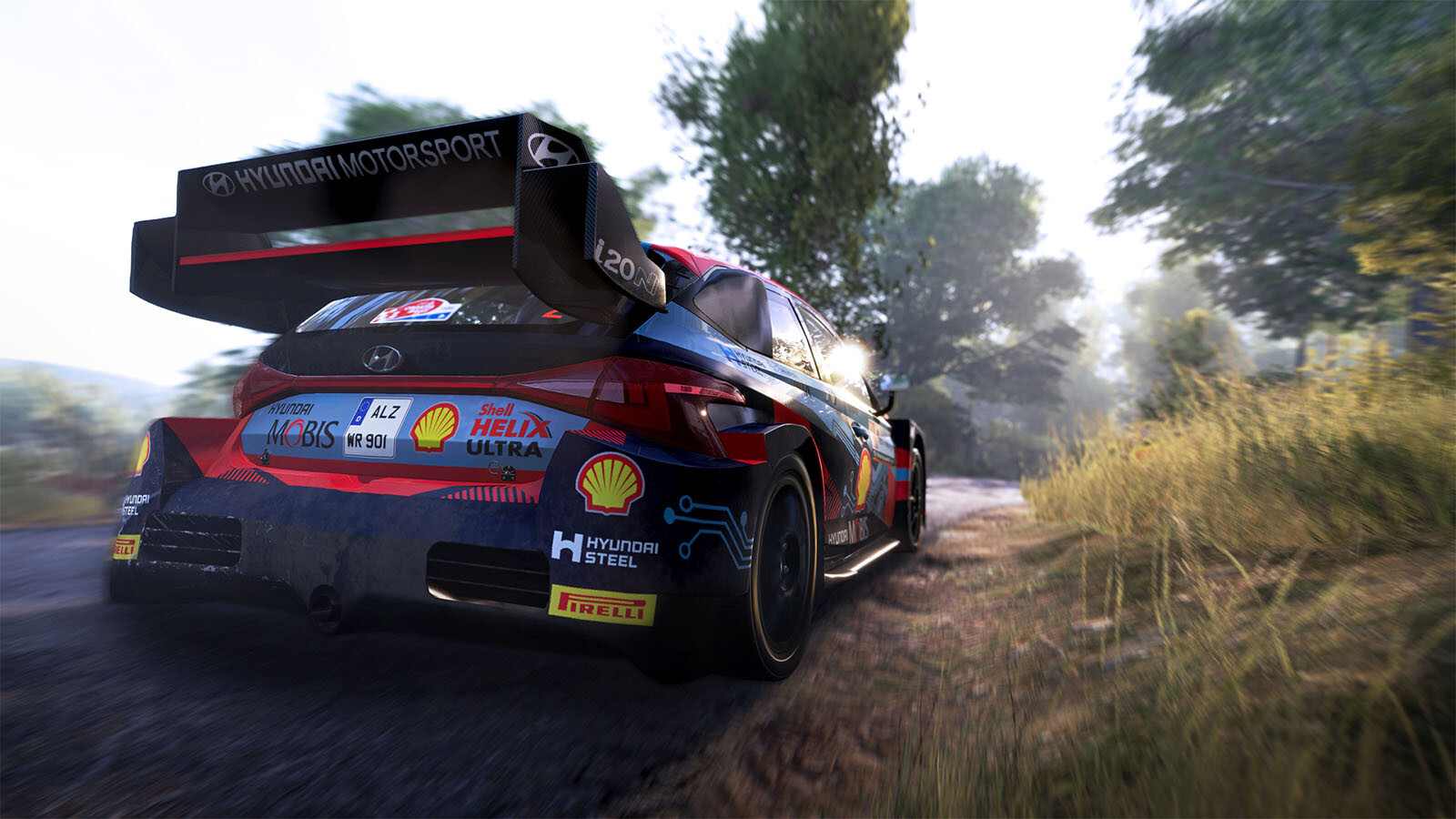 Want to buy WRC Generations? On Gamesplanet we offer you the Standard and a Fully Loaded Edition with some extras. We also have various DLCs for you at the sales counter of our tuning workshop.