Description of Railroad Corporation - Deluxe Edition DLC
Buy Railroad Corporation - Deluxe Edition DLC as a Steam Key.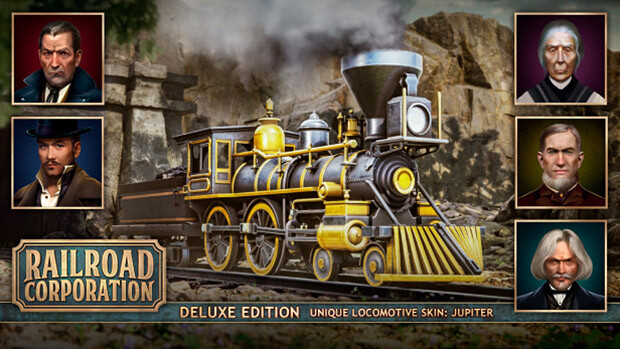 Upgrade to the Railroad Corporation Deluxe Edition with the Deluxe DLC! Railroad Corporation Deluxe DLC includes an exclusive new skin for the 4-4-0 American locomotive – The Jupiter. Built in 1868, The Jupiter was one of the two locomotives to meet during the Golden Spike ceremony upon the completion of the First American Transcontinental Railroad in 1869 – and now this piece of history can be yours!
The Deluxe DLC also contains additional in-game music, five new player portraits and a unique portrait frame for multiplayer sessions – plus two desktop wallpapers of game artwork. Experience Railroad Corporation like never before with this plethora of content to expand your empire!