Steam, Uplay, Origin & Co.
Some of our games require the installation of a client, like Steam, Uplay or Origin. The notice can be found on the product page of each game.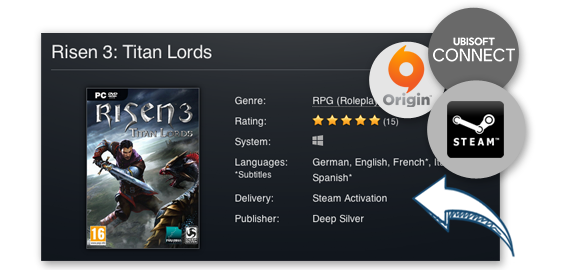 These games will be activated and downloaded directly on the client, where they will be updated and patched automatically - therefore you will receive only the activation key from us.
You will find exact instructions on how to activate these games in our support area.