Which payment provider can I use?
We offer several payment methods: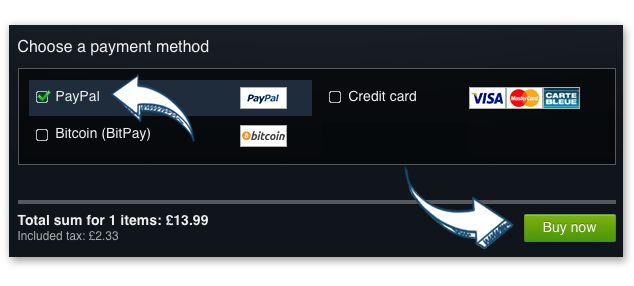 Choose the payment provider of your choice and click on "buy now".
You will be redirected to the SSL secure payment page of the selected payment provider where you will make the actual payment.
Your bank information, credit card number or your PayPal/Amazon account are not stored with Gamesplanet!
Payment with PayPal
You can comfortably shop with us using your PayPal account. The payment process takes place on the SSL-secure pages of PayPal.
How can I change my primary email address at PayPal?
Follow those easy steps to change the primary email address of your PayPal account. This will ensure you'll never miss important updates from PayPal nor messages from merchants. Please be aware that PayPal shares this email address with all merchants as the prefered way to contact you.
If you don't have a second email set up at PayPal
Log in to your PayPal account
Click the settings icon near the top of the page (It looks like a gear).
Click the + icon in the Email Address section
Enter your new email address and click Add Email Address underneath
After you have confirmed your new email address click update next to it and tick the box Make this my primary email address for receiving notifications
Click Change email address underneath and you're all done.
If you already have a second email in your PayPal account
Follow steps 1 and 2 above
click update next to the email address you want to make the primary address and tick the box Make this my primary email address for receiving notifications
Click Change email address underneath and you're all done.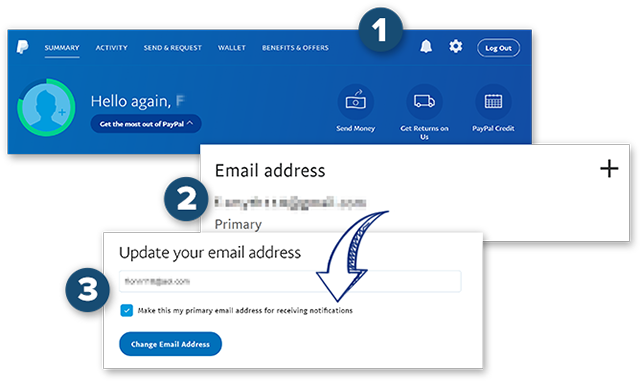 Payment with Credit card
It's fast and easy to make a payment with your credit card. The payment will be processed on the SSL-secure payment page. You may use your Visa, MasterCard or American Express credit card to have your payment processed.
Payments with Amazon
Pay for your games with your Amazon account - only a few clicks and you're done! You can use your Amazon account to log in and pay, no more searching for credit cards or bank details. Your payment details are securely stored with Amazon, not us!
More details about Amazon Payments here
Payments with Bitcoins (BitPay)
You have a fully packed Bitcoin-Wallet and you're a passionate gamer? You can now spend your Bitcoins on Gamesplanet, easy, secure and fast! We process Bitcoin payments through our partner BitPay. Currency exchanges are done on the fly during checkout - easy and transparent!
More information about Bitcoin
Payments with paysafecard
From now on you can use paysafecard at Gamesplanet. Fast, easy and secure - just as if you were paying with cash. And best of all, Gamesplanet does not charge you any extra fees if you use paysafecard! Find your nearest paysafecard sales point or use your paysafecards already purchased at Gamesplanet.
More information about paysafecard

NEW: Transfer paysafecard credit.
You have remaining credit? You want to combine several PINs? The money should go to Gamesplanet? Nothing easier than that,
top up your Gamesplanet Wallet now
!
Payments with Skrill
The Skrill payment method allows you to buy your PC games on Gamesplanet.com either with the Skrill wallet or with Rapid Transfer which allows you to make a bank transfer. If you want to use different payment methods like Giropay or iDeal to pay with Skrill, it's possible! Just click on the "+" button on the payment page and select the country where this payment method is available (e.g. The Netherlands for iDeal).