I have paid - how will I get my game?
After successful payment you'll get an email from us, in which all of the information is summarized.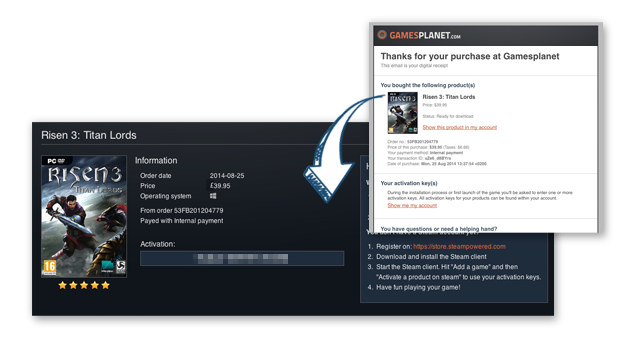 We do not provide download-links or activation keys via email. You will find your download and activation keys in your account under "My games".
The download and activation is explained in detail on the following page: download instructions
I cannot see my Key - why?
Check that you have confirmed your Gamesplanet account
Before you can see your activation key and/or download links you will need to simply confirm your Gamesplanet account. As soon as you make your Gamesplanet account, a confirmation email will be sent to the email address you've given. Simply click on the link within that email to confirm your account, and your key will be revealed to you.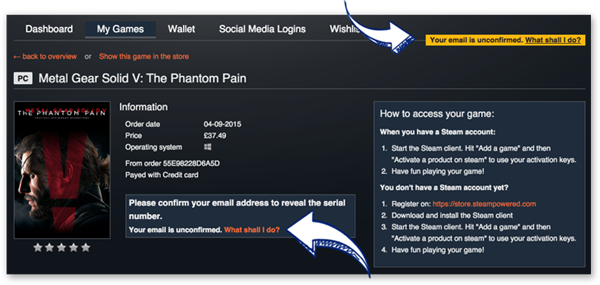 Your purchase may be in review
Sometimes a purchase is flagged for manual review. In which case you can rest assured that the team is checking this out and will send the game along to you shortly. If you feel you can offer extra information to speed up this review - feel free to contact us here:

[email protected]